Dear Friends,
As the holidays approach and 2022 winds to an end, we pause to reflect on the year and to remember those things for which we are grateful. Here at Clark Construction we have many things to be thankful for – our wonderful clients, the myriad of projects we are honored to build, the trade partners with whom we work, the community in which we live, and, of course, the dedicated team of people that make up Clark.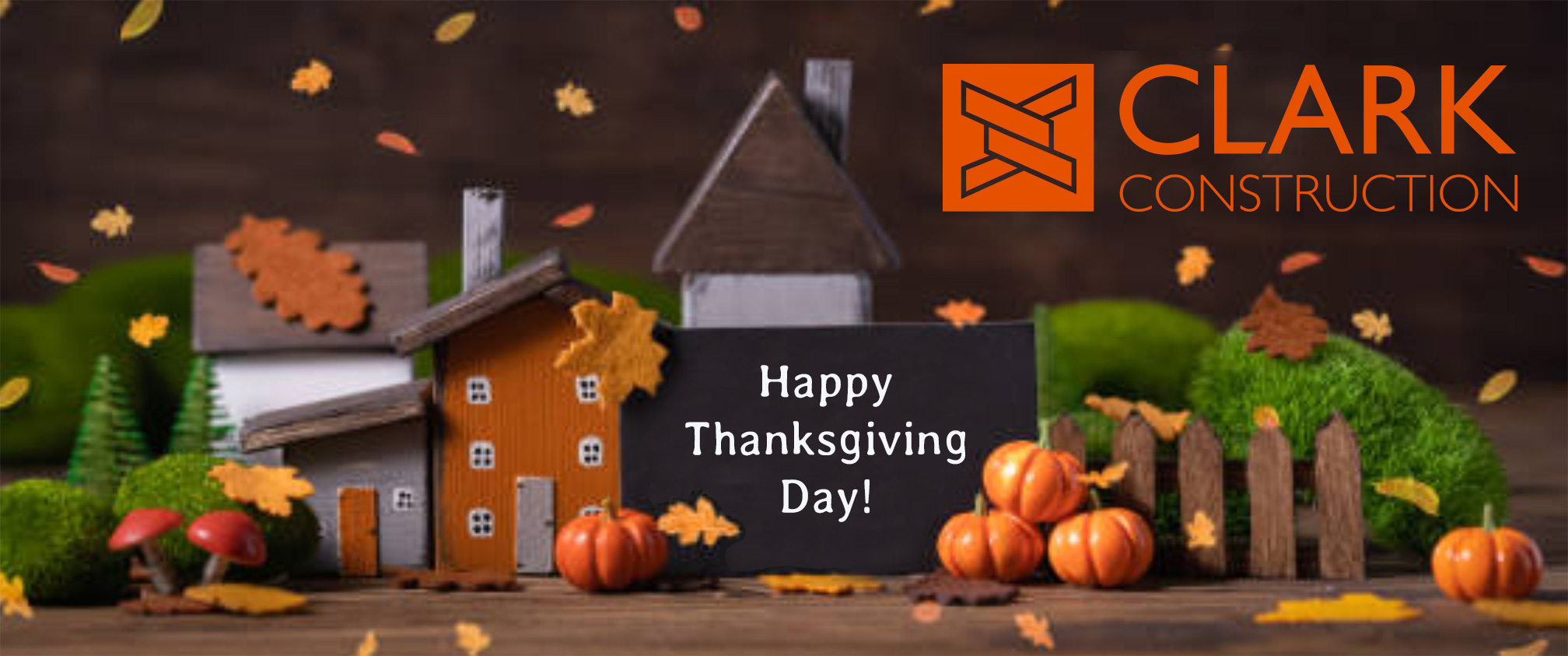 First, we would like to say how grateful we are to all our clients who have allowed us the honor of helping turn their dreams and ideas into a reality. Without you, there would be no Team Clark. You have brought us a wonderful range of projects that we have been thrilled to be a part of. Hyla High is holding class in their newly renovated space and we are gearing up to begin construction on a second Hyla High School building. Good progress is being made at the City of Bainbridge Police and Municipal Building, the Dungeness River Classroom, and Pleasant Beach Village Corner Homes and we have several multifamily projects in various stages of progress: 7th Haven affordable housing in Port Townsend, Rivulet apartment complex in Silverdale, and phase one of Warrior Ridge – supportive housing for the Port Gamble S'Klallam Tribe.
Second, we wish to send out a heartfelt thank you to the amazing group of subcontractors, vendors, and architects who have worked alongside Clark Construction to take our clients' projects from an idea, to a paper design, to a tangible building. Without you, our projects would not be possible.
Third, we want to thank our amazing team at Clark Construction. This past year has seen some exciting changes including moving into a new corporate office space and opening a satellite office in Sequim. Our team's performance and work ethic through the transitions has been exemplary.
Not only has our team supported the positive changes at Clark, but they have enthusiastically helped our community in many ways. Members from Team Clark have supported affordable housing initiatives by lending their expertise at Bainbridge High School to help students build tiny homes for the Low Income Housing Institute. Team Clark also volunteered a lot of their time at the reHOME project – a novel and sustainable design solution to the housing challenges on Bainbridge Island. Clark was pleased to support fun (the 4th of July BYS Fun Run, the 2022 Walk to End Alzheimer's), construction education (the Clark Construction Craft Scholarship, the 2022 Habitat for Humanity Build Class in Clallam County, and the Kitsap Building Association apprenticeship program), and other good causes (Ukraine Relief Fund, Gobblefest, and the Clallam-Jefferson Pro-Bono Lawyers Conference, to name a few). We couldn't be more proud or more grateful to have such an amazing team of people willing to give of themselves to such a wide range of charitable causes.
We are grateful for a full year of good people – clients, trade partners, team members, and supporters. We wish you all a holiday season full of good times, good friends, and happy memories.
With gratitude for all of you,
The Clark Construction Team