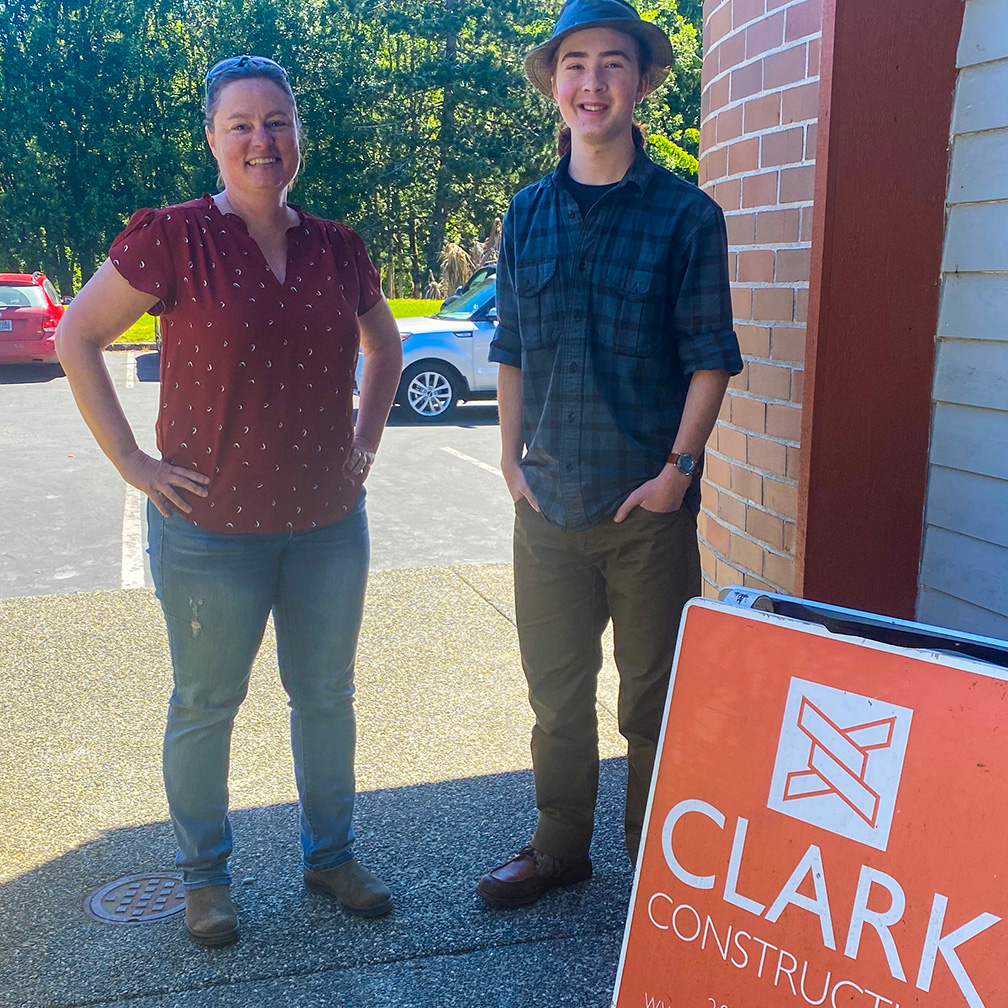 This year's recipient of the Clark Construction Craft Scholarship went to Bainbridge High School graduate Alex McAbee. Alex is a dedicated student who took classes related to the trades each year of his high school term and was recently accepted to the school of Wooden Boat Building in Port Hadlock, with aspirations of going into a trade-specific career.
This annual scholarship fund, gifts promising Bainbridge High School graduates money towards their pursuit of work in the construction industry. The award is presented to a student(s) that is most likely to succeed in construction and for those having already shown interest and promise for these skills during their high school years. With a drought of skilled laborers and craftspeople in the industry, we are working to regain respect for the trades and encourage our youth to enter this vital and much-needed career path.
Congratulations Alex, we wish you great success and hope to run into you on a future job site.