Promotion announcement by Clark founder Rachele Turnbull, who assumes President role
 
After 16 years in business, with 85 employees, Clark Construction is on track to complete nearly $50MM of work in 2022. When reflecting on what has made the company so successful over the past 16 years, founder Rachele Turnbull says, "it is the people who take ownership and responsibility for the company through their hard work and actions."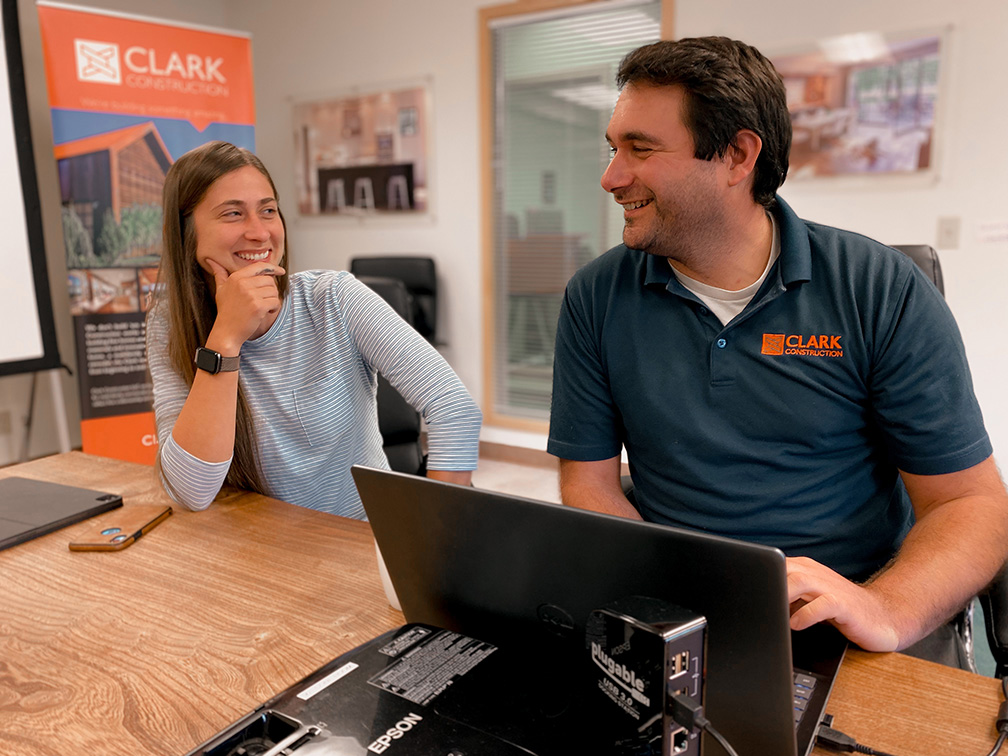 Two such people, Casey French and Kellen Bond, have been instrumental in building Clark Construction. They each began their career in construction working in the field. They took it upon themselves to step up, start running projects in the field, then in the office, then creating systems and controls that helped to advance the growth of the company. Casey and Kellen have been instrumental in creating and perfecting systems, implementing new ideas, and driving new and better technologies.
Kellen Bond joined Clark in 2014. Kellen is extremely focused and can quickly identify needs and get the job done. Through multiple challenges and successes, Kellen has become someone that everyone at Clark Construction looks up to. Kellen will now be assuming the role of Vice President of Operations at Clark Construction. Kellen will take on a supervisory role of all project leadership teams. He will also continue to review & monitor contracts for Clark, will run multiple project teams, and will be the head of residential construction for Clark.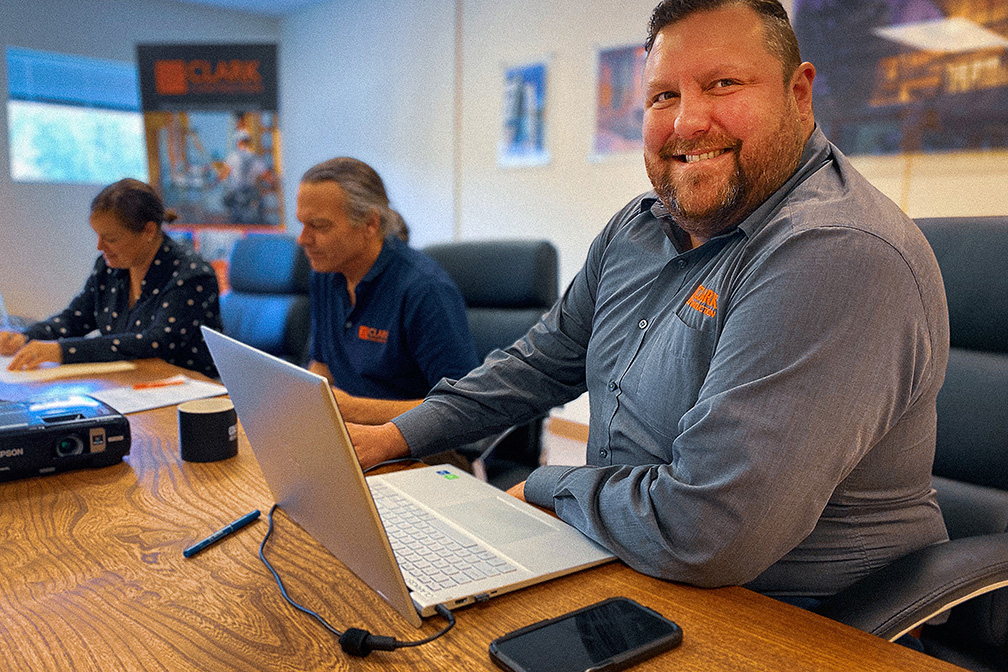 Casey French met Rachele about 17 years ago on a project they both worked on in downtown Bainbridge Island. Shortly after that, Rachele founded Clark Construction, and Casey began working with the company as a trade partner. Soon Clark convinced him to join forces with them, and from then on Casey knew Clark was the company he wanted to help build. Casey has created policies and procedures that allow him and others better efficiency. He will now be stepping into the CEO position at Clark Construction. In this position, Casey will run all executive functions of Clark including contract negotiation, legal representation, monitoring and mentoring the roles of General Superintendent and Directors of IT, HR, Marketing, Estimating and Bidding as well as setting and monitoring budgets and reporting on performance to the Board.
Rachele Turnbull will step back into being President of Clark Construction. She will be the first point of contact for new clients and will work with Casey and Kellen to go after the projects that fit Clark's needs. She will help with the training and mentoring of employees in all facets of construction, and she will continue to help develop new teams and roles that are necessary for the continued growth and success of the company.
Clark Construction proudly congratulates Casey French and Kellen Bond on their new leadership roles.