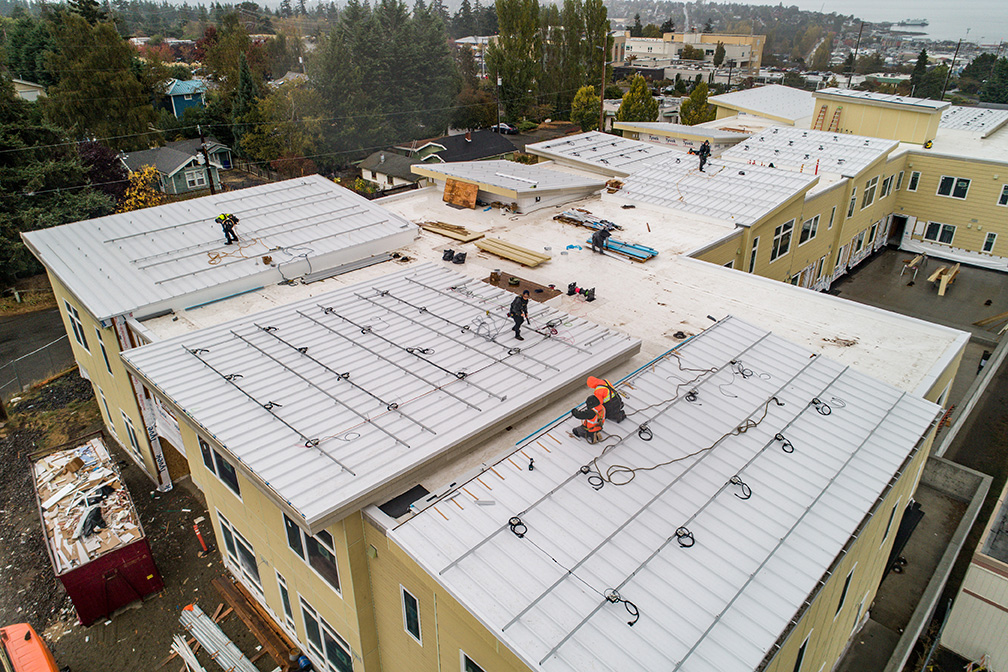 Clark's 7th Haven project in Port Townsend has been featured in the Daily Journal of Commerce. Working in conjunction with the nonprofit Olympic Community Action Programs, Clark is building a 43-unit affordable housing complex—the first to be built in Jefferson County in the last 14 years.
"In addition to low-income families, people with developmental disabilities, individuals diagnosed with chronic mental illness, those recovering from substance abuse, families escaping domestic violence, and families who have been homeless will be prioritized for the units," claims the article. It goes on to say that "the project is designed to meet ultra-high energy efficiency standards…sustainable features include a large rooftop solar array." Clark is honored to be a part of a project that is so near and dear to our hearts in many ways– helping fill the need for affordable housing in our area and incorporating sustainable building practices.
Read the DJC article here
You can also learn more about this project on our website here.