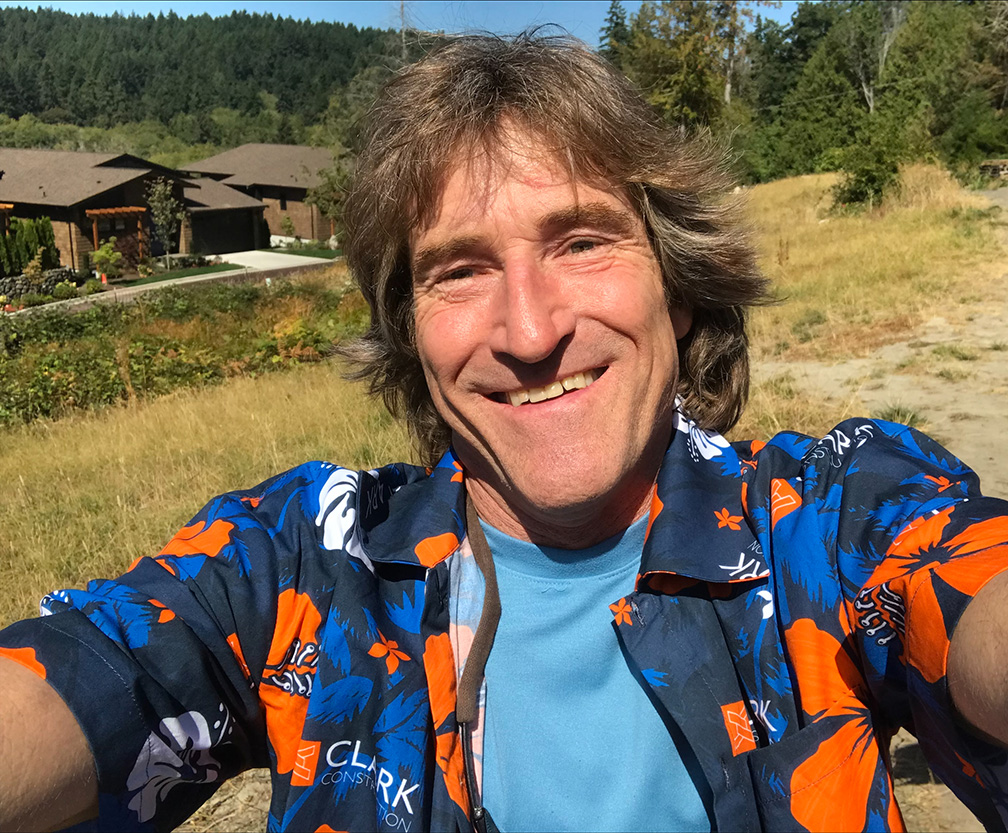 Jim's career in construction began unexpectedly in 1981 when he was hitchhiking to Radio Shack to submit an employment application. A man in a pickup truck offered him a ride and asked if he knew how to use a chop saw. He lied and said, "yes". He didn't even know what a chop saw was, let alone how to use one. Despite his lack of knowledge, the man let him spend a week trying to install shelves and baseboards in a kitchen pantry, with less than superb results. When the man saw he was going to keep showing up and was really interested in learning, he began teaching Jim the skills he would need to become a finish carpenter. All Jim's dedication and hard work has paid off. One of his Clark colleagues recently said, "Jim is a very talented carpenter and strives to do the best work in all of the tasks he takes on." His position with Clark has led him into the Service and Warranty Team, where on any given day they might be performing any facet of building or repairing. Ever the learner, Jim likes that his job keeps things fluid and interesting.
Jim's favorite aspect of his role at Clark is client/team interaction, as well as the tasks that challenge his skillset and draw upon his creativity. He enjoys finding creative ways to bring a project in that exceeds company and client expectations. Another one of Jim's co-workers said, "Every time that I work with Jim I am reminded of how much he does care, for the clients and the quality of the work that he provides and for the team with which he works. You couldn't ask for a better person to be part of your team." A couple of Jim's favorite projects so far have been Wing Point and Loom. Each of these projects had amazing challenges in their own way, but the reward comes in seeing a team and a project come together. As Jim put it, "the hard stuff always has a way of bringing us closer together". The end result is two beautiful, functional homes that will surely stand the test of time.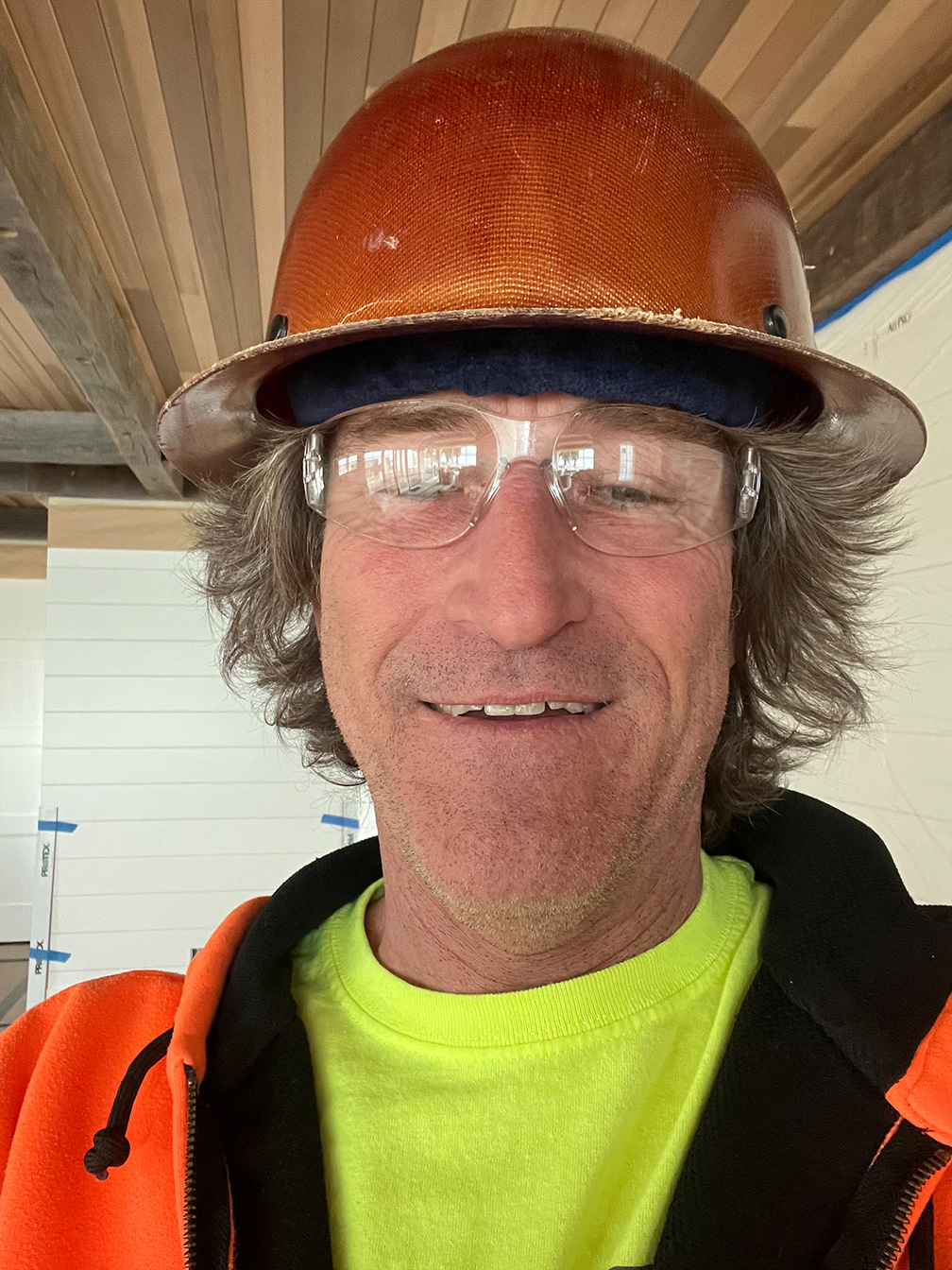 Jim was born and raised in Chicago, Illinois. He lives on his own since his divorce a couple years ago, and he enjoys joint custody of their wonderful dogs, Murphy and Smoothie. An animal lover at heart, he also feeds every bird and wild animal in his vicinity. Even his co-workers have noticed his big heart: "Jim is one of the most caring people I have met, friendly and very personable". If stranded on a desert island, he couldn't pick just one food. His choices would be: Envy apples, walnuts with Ben and Jerry's Americone Dream ice cream and some Wild Caught Alaskan Halibut.
Some activities that keep Jim going are music, hiking and kayaking. He currently sings for two different bands and still records in Dallas and Los Angeles. Sometimes what he enjoys most is just being a slug. A unique fun fact about him is that he can un-tarnish sterling silver by simply wearing it for a couple days. Because of this a chinese woman once told him he has the blood of kings. Perhaps the two are related. His top three values in life are kindness, honesty and the ability to laugh at himself, even when it hurts.
What motivates Jim to wake up and go to work each day is that he truly loves what he does. And it shows! Another colleague shared, "Jim is always the sunshine on a cloudy day. He will pitch in and help when his task is done. From rollout to clean up he keeps a job moving. His skills go beyond journey person as he juggles the wide variety of jobs and clients in the service department. With Jim around, there is always music in the air". Jim is grateful to work for Clark, specifically to work with the highest caliber tradespeople in the area doing something that satisfies him creatively and emotionally. He wants everyone at Clark to know that he feels both proud and privileged to be a part of the Clark family, and he appreciates you all very much.