A Nite at the Roxy – Heart by Heart New Year's Eve 2021, Fri – Dec 31, 2021 – 7:00pm PST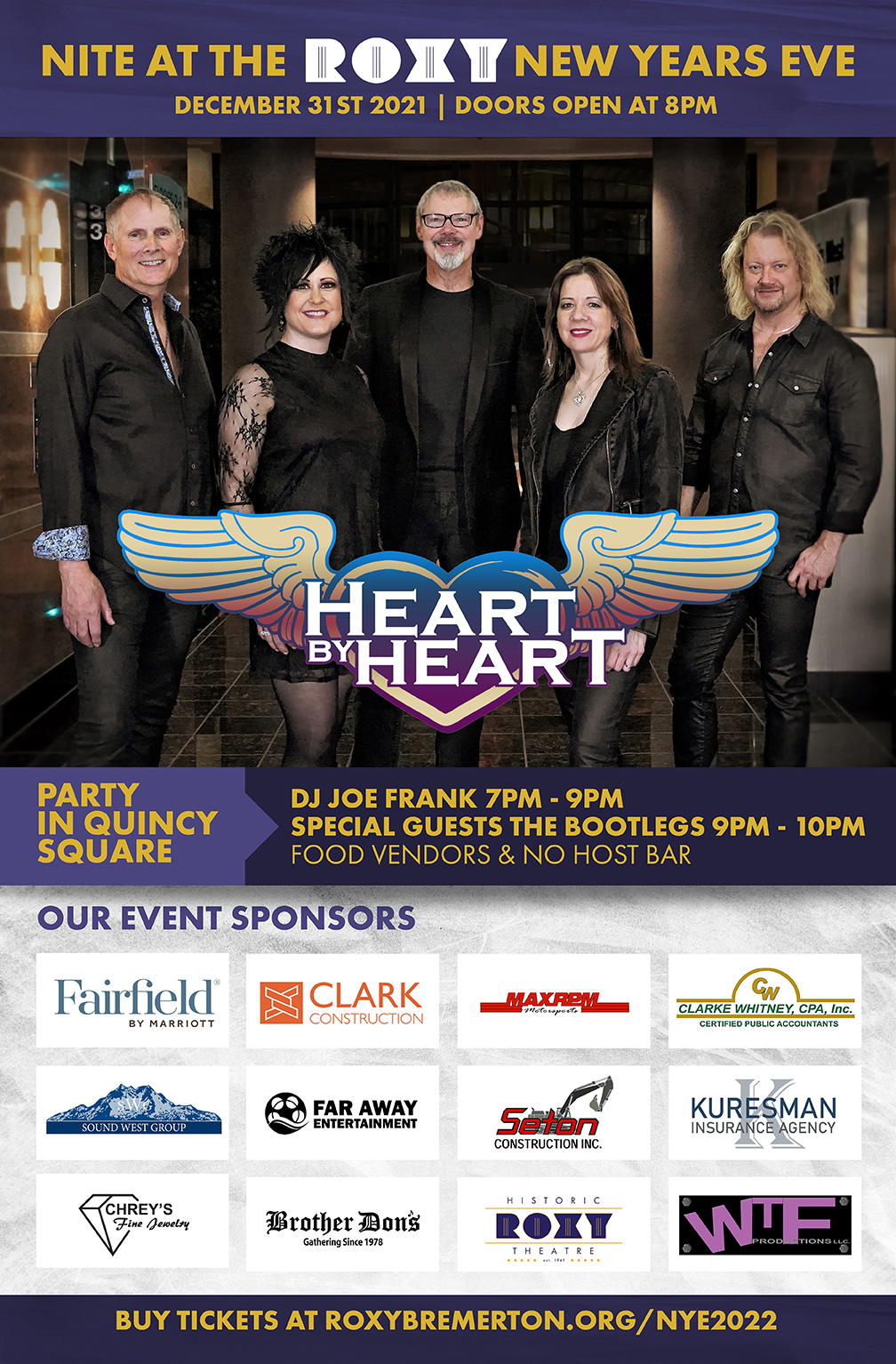 Clark Construction is a sponsor of this fundraiser for the Historic Roxy Theatre.  The goal by this spring is to have raised enough money through grants, donations and fundraisers to have the non-profit Roxy Bremerton Foundation be able to complete the purchase of the theater.
Please join us in ringing in the new year at the Historic Roxy Theatre in Quincy Square. With live music by Heart by Heart, featuring original Heart members Steve Fossen & Michael Derosier. The band performs the legendary music of Heart.
The party starts in Quincy Square with DJ Joe Frank 7- 9 PM Doors of the Roxy Theatre open at 8 PM Joey James Dean and Bootlegs live on stage 9- 10 PM Heart by Heart takes the stage 10:30- Midnight Enjoy Food Vendors and Beverage Court 7- Midnight
Get your tickets now, they are going fast! The front 3 rows (A-C) are reserved for Donors and Sponsors. If you would like to secure sitting in these rows and are interested in making a donation, please text Clarke Whitney at 360.271.1960. Reserved seats are $250.00, while supplies last.