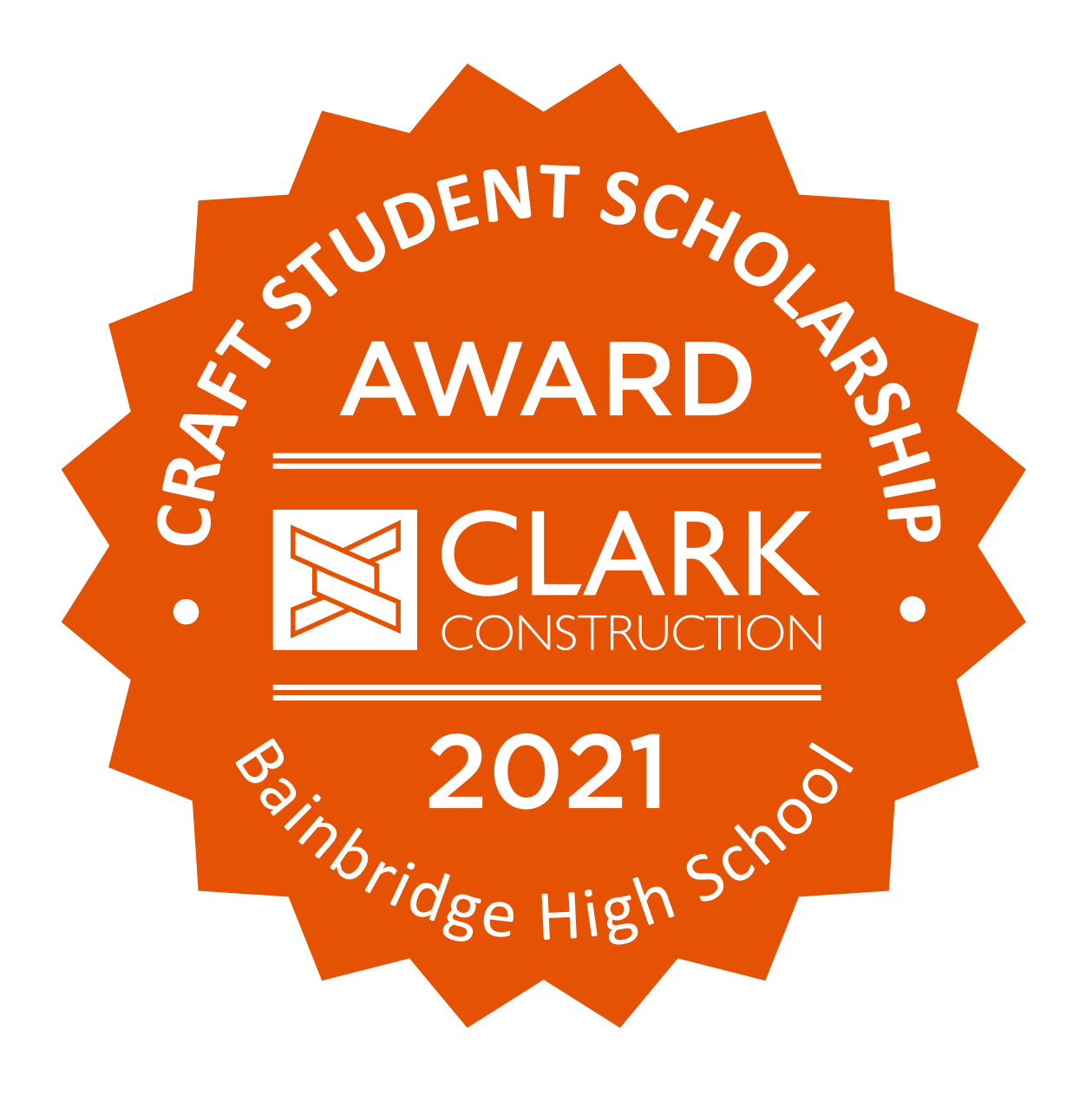 We are experiencing a drought of skilled laborers and craftspeople in the construction industry across the 50 states and here at Clark Construction we are working to regain respect for the trades and encourage our youth to enter this vital and much needed career path.
We have established an annual scholarship fund, gifting two promising Bainbridge High School graduates $1000 each towards their pursuit of work in the construction industry – ie. a future carpenter and/or construction trade worker.  Our desires are that these awards will be gifted to students most likely to succeed in the construction industry and for those having already shown interest and promise for these skills during their high school years.  We want to support a young adult pursuing an alternative path post high school graduation.  These awards come with a preference towards female, minority, or underprivileged/underrepresented students.
Over the past few weeks, Clark has worked closely with Preston Michaels and Krista Pal at BHS to design this scholarship and the first two awards were given on June 7th at the BHS end-of-year awards night. In preparing for the scholarship, Preston met with our Clark leadership team to share his plans for the brand-new Bainbridge High school educational workshop – an impressive new state of the art facility. We were encouraged to see the commitment that Bainbridge Island School District is making to support students pursuing vocational training.
Clark Construction is passionate about encouraging the messaging to our young people that there are alternatives to a successful life apart from attending a 4-year university. We wish these recipients great success and hope to run into them on a future job site.