We're thrilled to announce that Clark Construction Inc. has been selected as a finalist in two categories for the 2023 Groundbreaker Awards hosted by Procore Technologies. These annual awards celebrate everything our industry can do—and the people who make it all possible. This recognition is a testament to the hard work and unwavering commitment to excellence demonstrated by every member of our team. We are looking forward to attending Groundbreak in September, where we will celebrate alongside fellow finalists and await the announcement of the winners.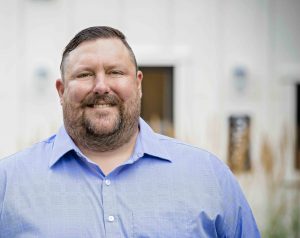 Groundbreaker of the Year Finalist: Casey French
Casey French is the CEO of Clark Construction Inc., a female-founded, employee-owned company. French got his start in the trades prior to founding two construction companies of his own. As a business owner, he continued to work in the field alongside his teams. Joining Clark in 2014, French held a variety of positions within the company, including superintendent and general manager. He stepped into the role of CEO in 2022. French is devoted to innovative and sustainable construction, showcased by projects like The Loom House — the first residential renovation in the world to receive the Living Building Challenge certification. French is passionate about building the culture of Clark, made up of nearly 50% women, minorities and underrepresented groups. His collaborative approach encourages his team to reach their potential.
About the Groundbreaker of the Year award: These are the finalists for the award celebrating the individual who embodies professional performance and whose dedication to progress exemplifies the highest standards of our industry.
Project Excellence: General/Main/Head Contractor: reHOME Project, Clark Construction Inc.
Clark Construction Inc. recently completed two projects that had a unique symbiotic relationship. Clark won a lump sum public bid to renovate a medical clinic into a police station and municipal court. The timing was impeccable, as it coincided with the launch of a community partnership to build a series of tiny homes called reHOME, using repurposed materials and volunteers. Clark selectively demolished the medical clinic and was able to repurpose many items for the reHOME project, diverting more than 26,000 lbs of building materials from the landfill. This collaborative project made a positive impact on the community, providing affordable housing for local farm workers.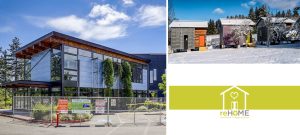 About the Project Excellence award: These are the finalists for the award celebrating project excellence by a General/Main/Head Contractor on projects including (but not limited to) commercial, education, healthcare, government, or residential.
See full list of finalists here: https://www.procore.com/groundbreaker-awards