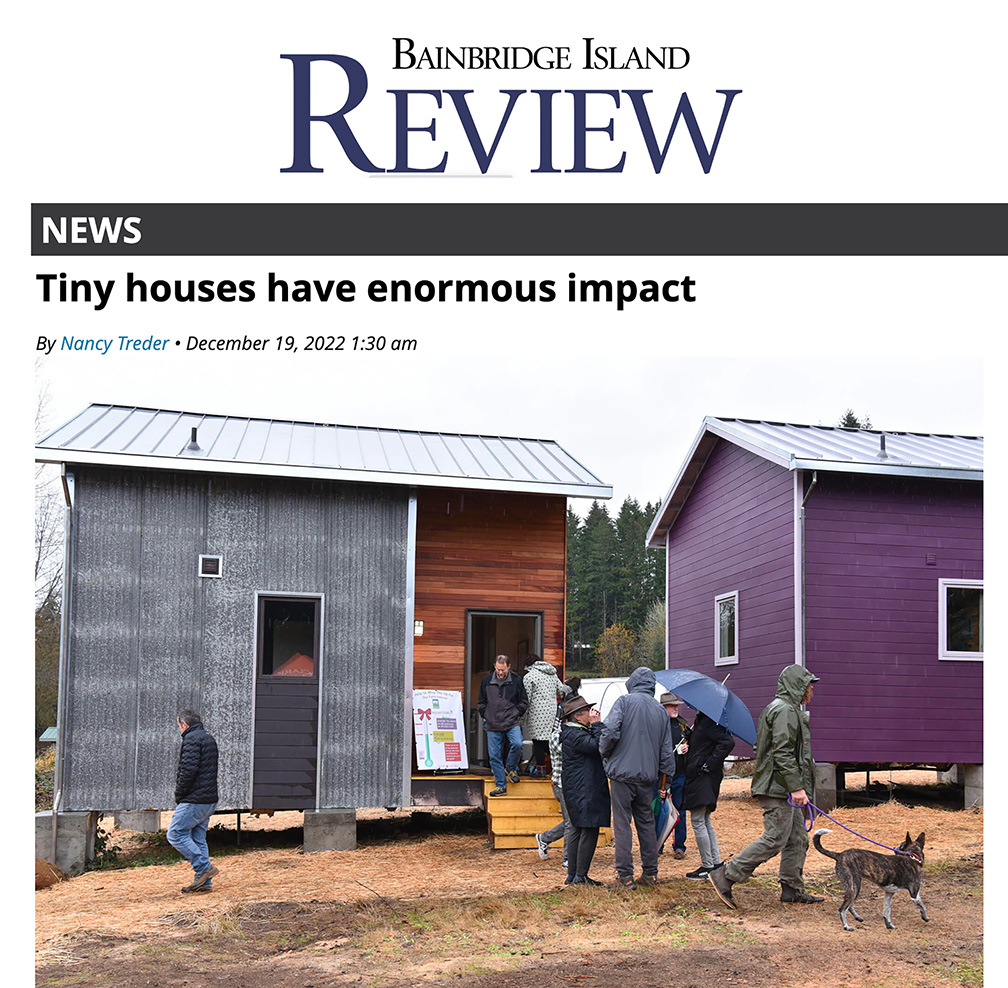 Clark's reHOME project has been featured in the Bainbridge Island Review. This collaborative project with Clark Construction, Coates Design, Housing Resources Bainbridge and Friends of the Farms features three tiny homes built with repurposed materials and volunteer labor to provide affordable housing for local farm workers.
The article gives an excellent synopsis of how the community came together in the spirit of "reduce, reuse, recycle" to source materials for the project, even drawing in donations of time and material from people off island.
"Kellen Bond, Clark Construction vice president of operations, said that 26,000 pounds of building materials valued at about $125,000 were diverted from the landfill. Everything from fixtures to windows was sourced from trade partners, subcontractors and the community."
Read the Bainbridge Island Review article here.  Or download PDF here.
You can also learn more about this project on our website here.