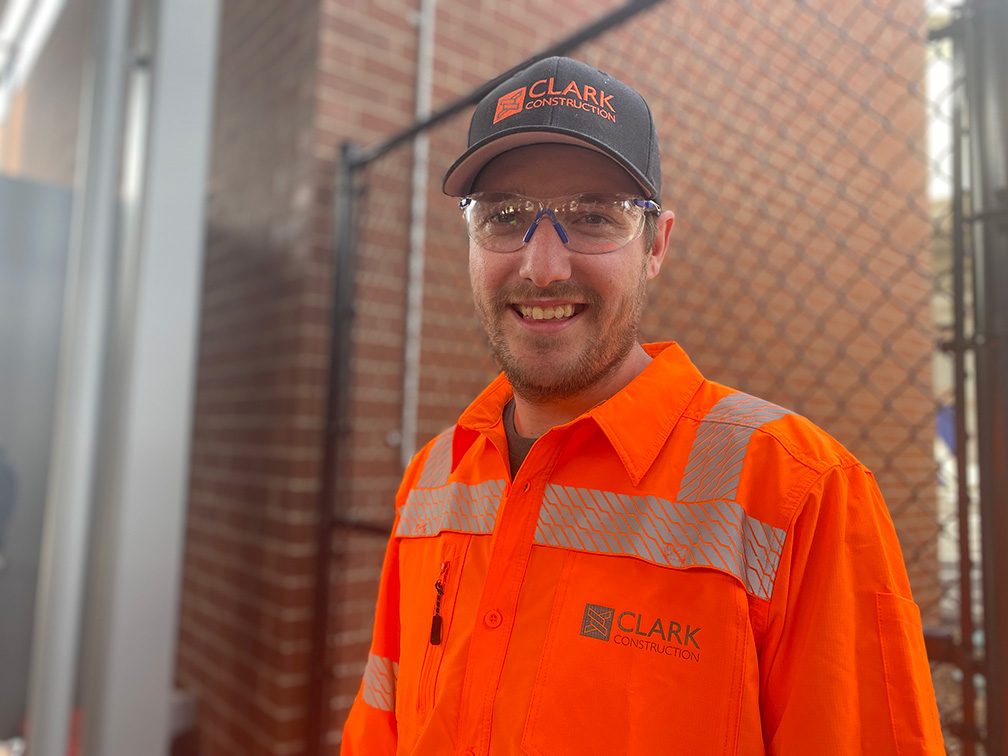 Brian has spent the bulk of his career with Clark Construction. He joined the team as a Laborer and quickly moved up the ranks to his current role of Labor Superintendent.  Prior to Clark, he worked for a small furniture refinishing business, spent a summer as a roofer, and worked at Winslow Paint on Bainbridge Island. Having graduated from Eagle Harbor High School, he is deeply committed to the community and has worked on many local projects. In fact, he recently volunteered to help the high school build a tiny home for a homeless village. This was a great opportunity to build rapport and mutual respect with the kids.  His favorite Clark projects have been Roost (12 live/work townhomes), Berry Farm (a 2,900 sqft custom residence situated within an old Christmas Tree farm), and the Silven Residence Remodel (a large waterfront residence overlooking Puget Sound). Brian works directly with the field teams and especially enjoys framing, siding, and concrete work.  Being able to follow the progress on the job sites is what motivates Brian.
Brian is all about family.  Born and raised on Bainbridge Island, Brian comes in at number six of fourteen siblings. His oldest brother, Kellen, is one of the original owners of Clark Construction and his brother Mackenzie is one of the field team members.  Coming from such a large family, it is no surprise that Brian is highly motivated by his own family and genuinely enjoys providing for them. He and his wife have three kids, ages 7, 6 and 7 months. According to him, home life with such young kids is crazy right now: a lot of yelling, screaming, and dirty surfaces, but he and his wife would not change it for anything.
To let loose and have fun, Brian enjoys playing soccer, riding BMX, and kayaking with family. His top three values in life are: family, creativity, and sports/fun. He loves building and working with his hands to design and make things that are practical. As his hobbies dictate, being physically active is very important to Brian.  He has found himself the happiest when he has taken time to explore the world with his wife and kids, particularly during a trip to the Caribbean in April of last year. And if he were stranded on a Caribbean Island with only one type of food, what would it be? Burritos.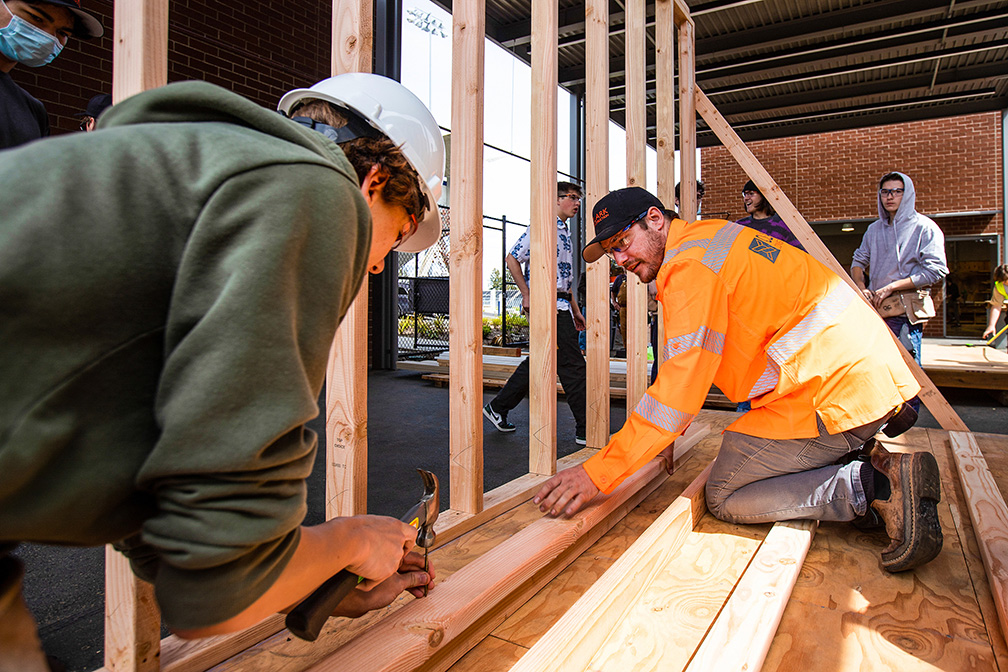 Here are a few things Brian's co-workers had to say about this hardworking family man:
"Brian is hardworking, honest, and skilled. He is really good at keeping the morale up on the jobsite, the guys motivated and the job flowing. And he is a great soccer player."
"I like working with Brian because he has some crazy strength that comes out of nowhere. We mesh well because and are able to bounce all kinds of ideas off of each other."
"Calm, attentive, driven.  He has the ability to really retain information and is willing to take on any task.  He is patient and communicates well with different personalities."
"Brian is a relaxed and easy-going person which makes for enjoyable conversation.  He is driven in the field and makes every day a productive one."