Clark Construction Inc. is thrilled to announce the opening of a satellite office in Sequim, WA.  The new office is just over an hour from our main headquarters on Bainbridge Island. Clark has already been working in the Olympic Peninsula on a variety of notable projects over the last several years. Driven by the growing demand for construction and with many of our team members residing in the area, Clark has decided to establish a permanent presence in Sequim.
Founded in 2006, we are an employee-owned company with a team of highly skilled construction professionals.  We are committed to building projects that reflect our passion for quality construction, superior attention to detail, outstanding value, sustainability, affordability, and exceptional customer service. Clark Construction is known for a number of prominent projects throughout the Pacific Northwest, including the award-winning Loom House on Bainbridge Island, the first-ever residential remodel to earn Living Building certification from the International Living Future Institute. Another significant project is the Makers Square Historical renovation at Fort Worden in Port Townsend, which earned LEED Silver certification from the USGBC. Also in Port Townsend, in collaboration with Olympic Community Action Programs (OlyCAP), we are currently building 43 affordable and transitional housing units, within a complete net zero energy building located at 7th and Hendricks.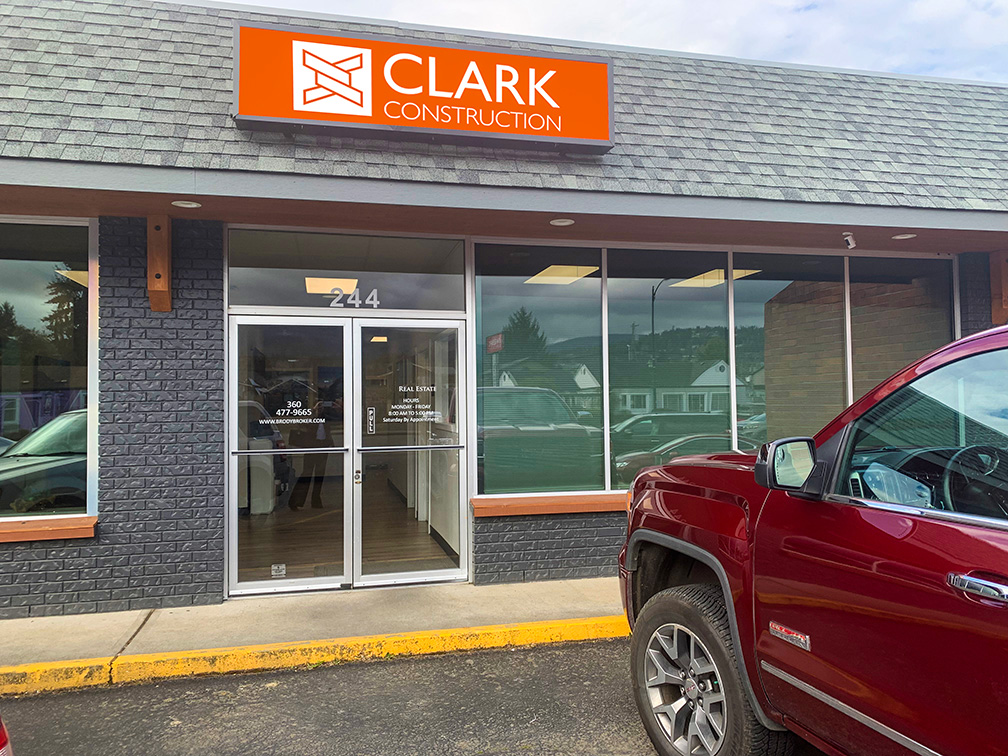 The Sequim office will serve to create a home base for our local employees as well as to bring new employment opportunities and partnerships to the community. Our current collaborations include work with OlyCAP, Fort Worden State Park, the Northwest Maritime Center, the Boys and Girls Clubs of the Olympic Peninsula, and Habitat for Humanity of Clallam County. Clark is dedicated to supporting the community and we are proud to be involved in local projects that serve to address the affordable housing crisis and the lack of economical childcare options. We also recognize the drought of skilled laborers and craftspeople in our community.  Through scholarships, summer construction internships, continuing education reimbursement for our employees and involvement in local workforce training, we strive to create opportunities for residents to pursue successful careers in the construction industry.
At Clark we are passionate about what we do, and we are eager to continue to bring our experience, commitment to excellence and integrity to the Olympic Peninsula. We are thankful to be welcomed into this thriving community and excited to be a part of it. If you are interested in consulting with our Sequim team, please contact the office at 360-565-5226. We look forward to hearing from you.