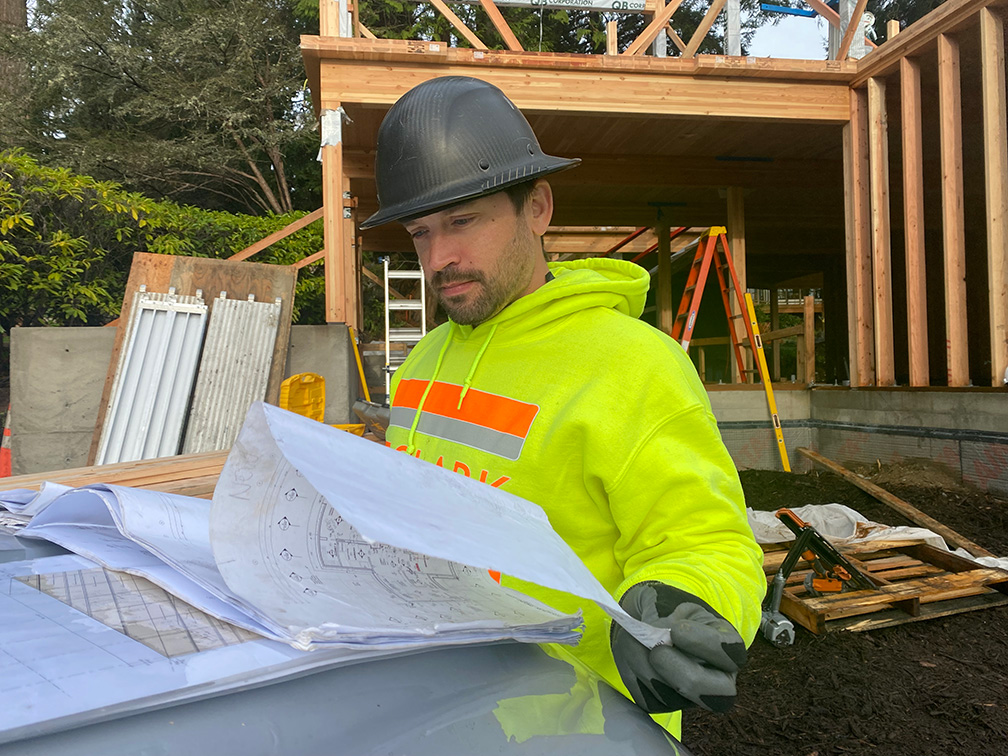 You just never quite know where you're going to end up. Jeremy Baldwin didn't know years ago, working his first job at McDonalds on Bainbridge, making just 7.25 an hour, where he'd be today. And he didn't know, when he was just 17 years old, driving that delivery truck for Lumbermen's, that he'd one day be an indispensable leader at Clark Construction, instrumental in helping build people's dream homes!
The ultimate team player, Jeremy enjoys being a part of the Clark family, and how that family takes care of one another. One of his favorite projects to date, because of its history and being the site of the filming of "An Officer and A Gentleman", is the newly completed award-winning Fort Worden restoration. His current project on Skiff Point gives Jeremy his first opportunity to lead a framing job, and he says it's "hands down, the most unique project I have ever built in my career to date."
A father of two young boys with his amazing significant other, and himself a fraternal twin, Jeremy is a devoted family man. His Mother also works at Clark and has been the most cherished woman throughout his life. When asked what was the bravest thing he's ever done, Jeremy quickly answered, "having my first child." Second to that was either Zip lining through the jungle and/or riding the biggest speed slide in Puerto Vallarta.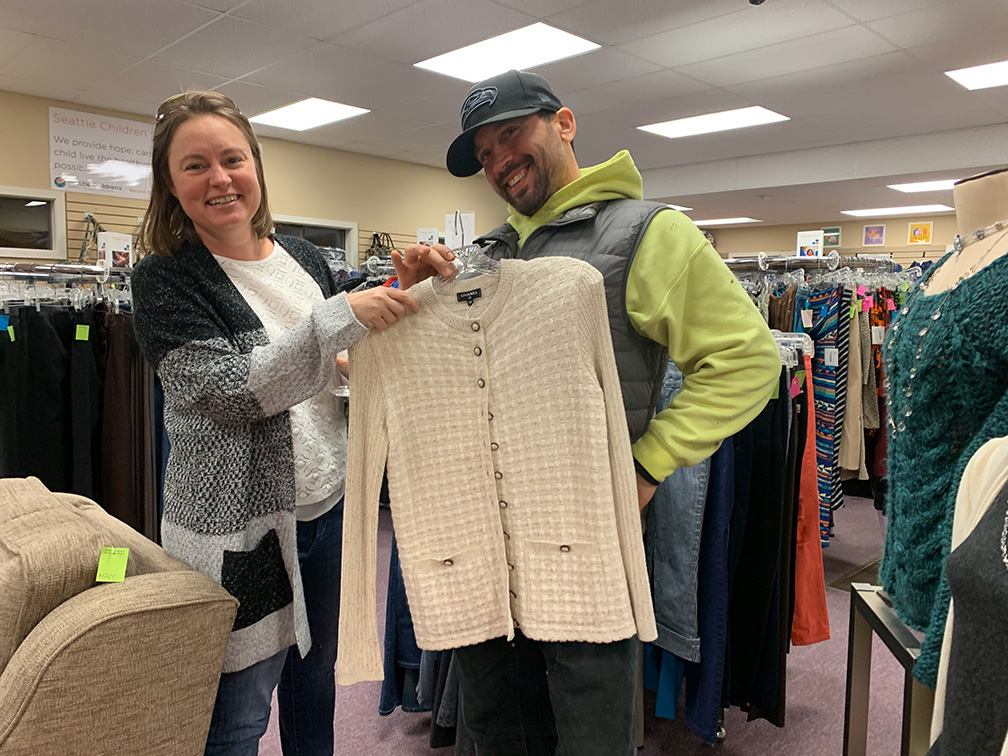 Fish and fishing are of great importance to Jeremy. He can often be found eating at The Koi Sushi Restaurant in Tacoma or trolling local waters (salt and fresh) for steelhead, salmon, halibut, and rock fish. His dream vacation would be to fish in Alaska for salmon and halibut.
A good student, Jeremy was recognized for several awards in school – one voted most huggable in his class and the other for having the best eyes. Jeremy is a true local. He was born in Bremerton, has lived in Poulsbo, and also in Suquamish. Jeremy's Dad served in the Navy and his Grandpa was the first Black American submarine chief – both men have Jeremy's utmost respect and pride.
By his own admission, Jeremy's life hasn't always been easy, but he's worked hard to make good choices. He now says he's "Livin' the dream" and making memories with his own, beautiful little family! "Most of all, I work hard in life to enjoy the now and live for the future!"