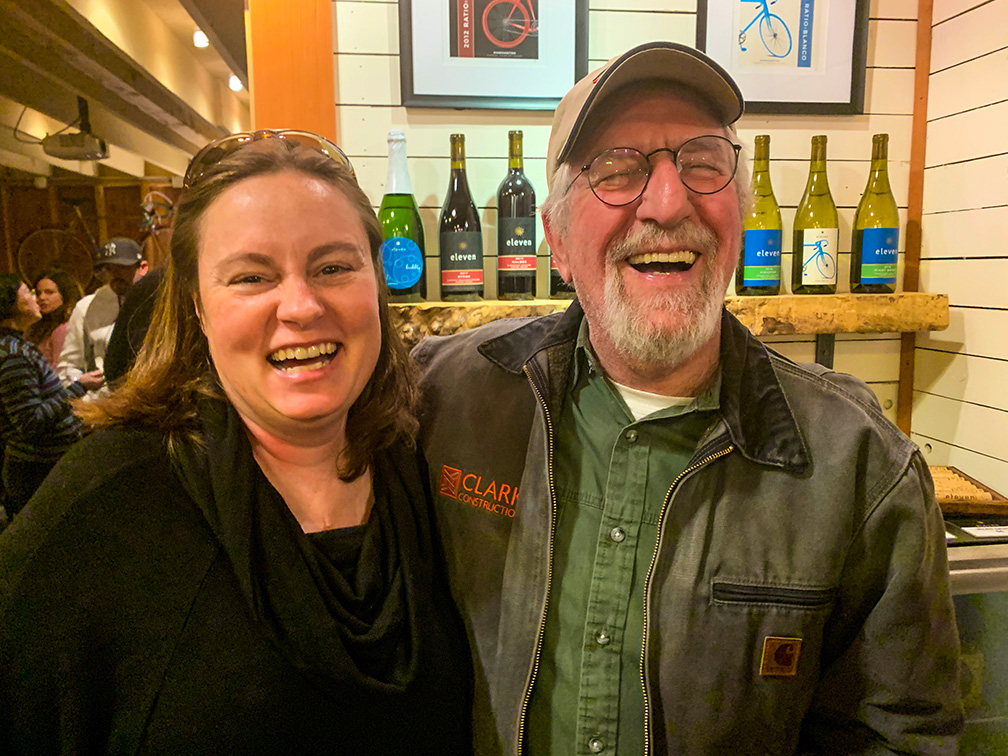 Last week marked the end of an era not only for Clark Construction, but also for Norm Landry, as he retired from Team Clark and a lifetime in the construction industry.
During his time at Clark, Norm served as the General Superintendent and was involved with most of the Clark projects: reviewing plans, advising fellow employees, and working with engineers, architects and owners, as well as mentoring younger employees.
While being honored at his retirement party, all had positive things to say about Norm and his professional and personal impact. Rachele Turnbull talked about Norm being a critical anchor for the business as it grew and commented about him leaving a "legacy of integrity" behind. Others spoke of his kindness, generosity of spirit, calm/cool/collected nature and ability to focus on the facts in an industry often fraught with emotion. Several local architects who joined the party shared how Norm always made them look good to their clients and was "always available and never bothered by any request, no matter how small". Marcia, Norm's wife of 48 years, affirmed that of all the places Norm has worked and of all the things he has pursued, he's never been as happy as he's been these final years at Clark Construction.
Norm is loved and valued by our team and will be missed, but his impact lives on in the lives of those he's mentored, and we can only hope to be as successful in our own careers.
We end with Norm's advice to those who follow him: "Work Hard. Be Safe. Take care of yourselves and each other. Mistakes are teachable moments; it's okay to make them but learn from them. Make a system that works. In this industry, you must learn to deal with people – it has nothing to do with construction!"
Cheers to your retirement, Norm!