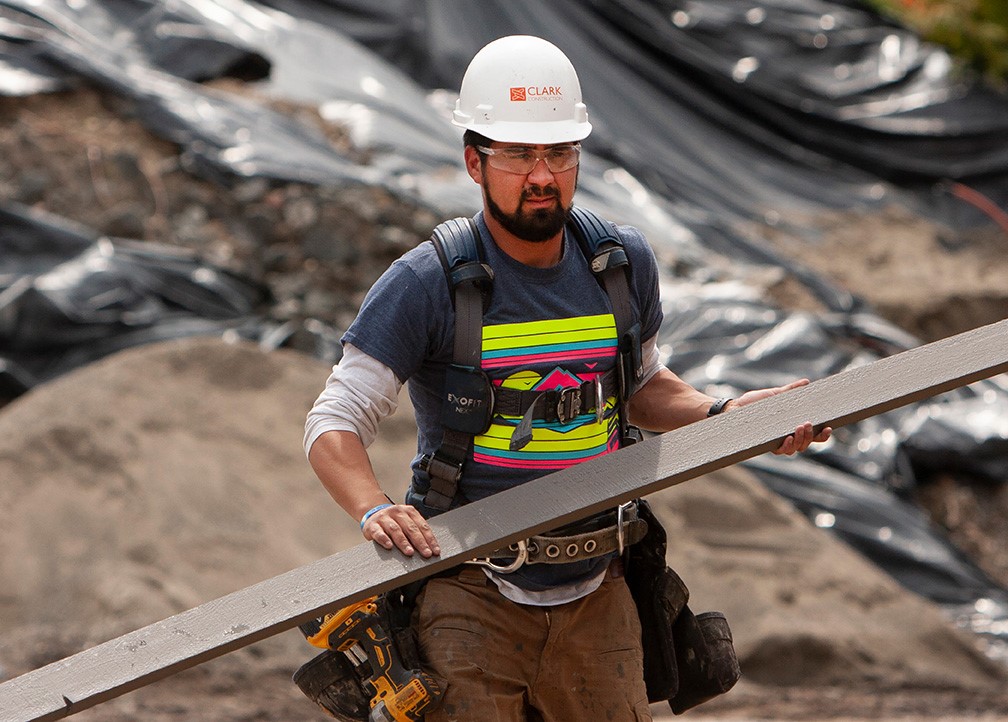 Carlos has had a strong work ethic and likes jobs that keep him in motion.  His first job was at a full-service car wash before enlisting in the Army (with his dad's permission), at the age of 17. By the age of 19, Carlos was serving in Iraq where he received the Purple Heart along with other awards. During his time in service he had the opportunity to visit many parts of the world. After the Army, Carlos worked at FedEx and even tried office work before moving to the Puget Sound from his hometown of Vancouver, WA.
After arriving in the area, Carlos brought his wonderful personability and admirable work ethic to Clark, starting as an apprentice. His favorite job so far has been PBV Corner Homes ­because it was the first job where he had the opportunity to really put his knowledge and skills to practice while working with a new group of people. From this job, he gained an appreciation for and a sense of satisfaction in seeing the finished result of a construction project–the culmination of his team's work. His favorite part of working at Clark is learning from his co-workers.
On the job Carlos is most appreciated for his cheerful demeanor, his work ethic, and his eagerness to learn. "Carlos is loved by all field employees," states one co-worker.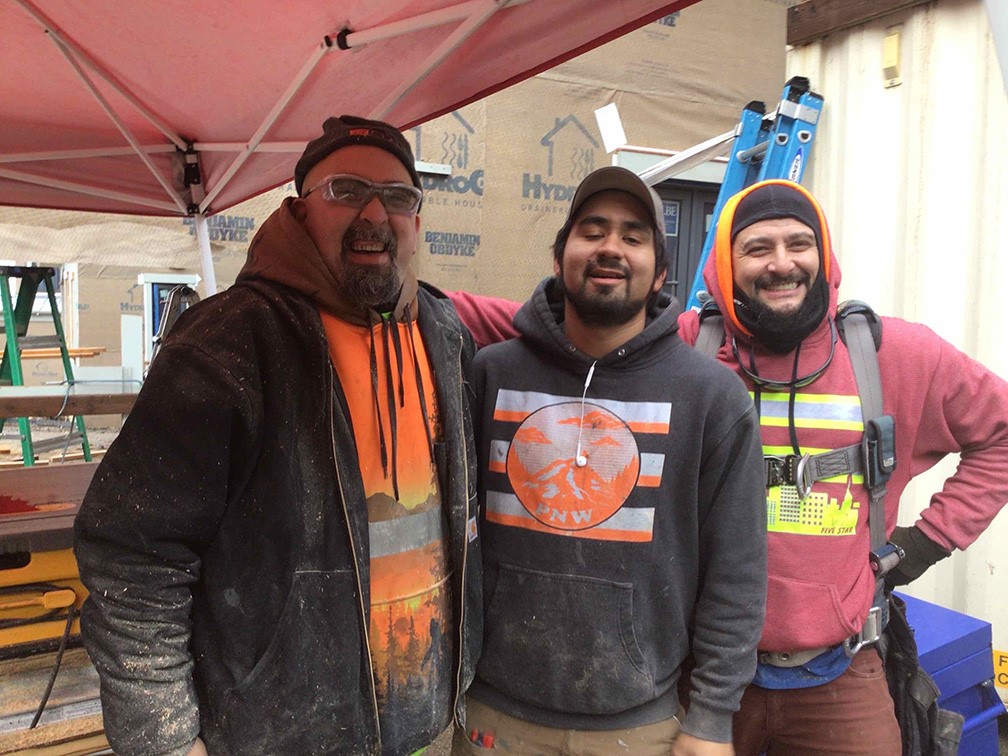 "I like working with Carlos because he is always in good spirits [and] never seems to have a dull moment…which has proven to be contagious. He is always willing to do the work, regardless of how easy or hard the task may be," says another. Carlos is "always the most excited and chipper guy on whatever site he is working on and always excited to learn and grow in his skills."
Off the job, Carlos is an enthusiastic soccer fan whose favorite team is Manchester United.  He also enjoys snowboarding, golfing, building with Legos, and spending time with his wife and daughter. It is his family and his appreciation for Clark that provide his motivation for work. As proof of this statement, a fellow member of Team Clark was his best man in his wedding.  If he were stranded on a desert island and could choose one food to have with him, it would be his mom's cooking, with a toss-up between enchiladas and tacos.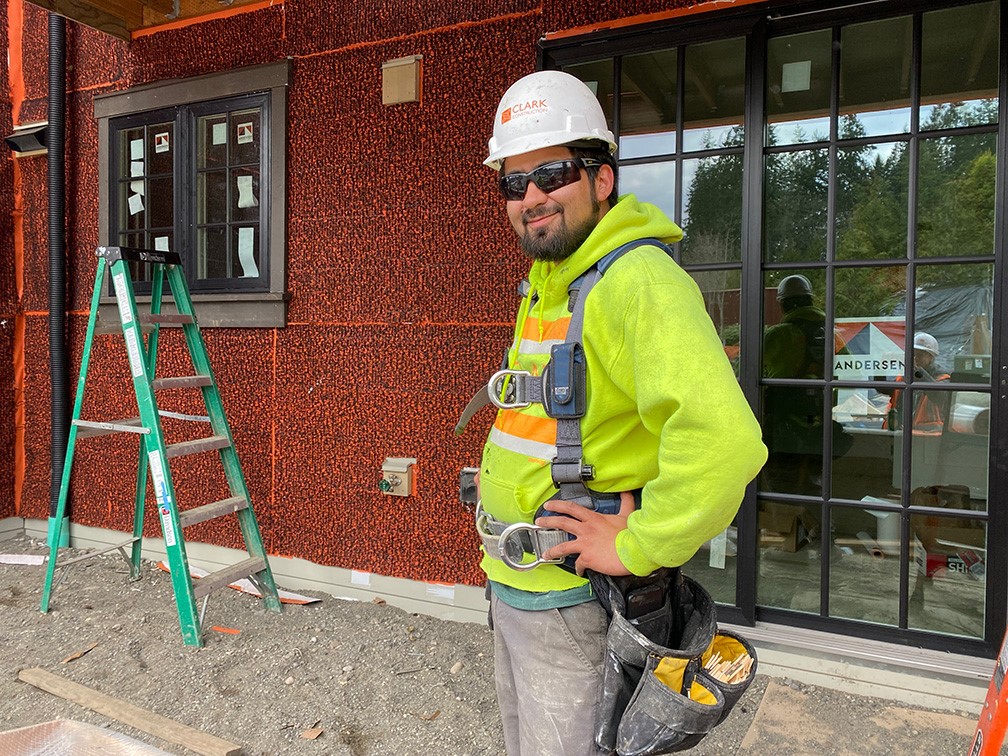 The three top values in Carlos' life are loyalty, respect, and caring. These values shine through both in Carlos' exemplary work at Clark and in the good rapport he has with his co-workers.
A fun fact about Carlos: He was once on ESPN's Top 10 Plays for catching a home run ball at a Dodgers game.