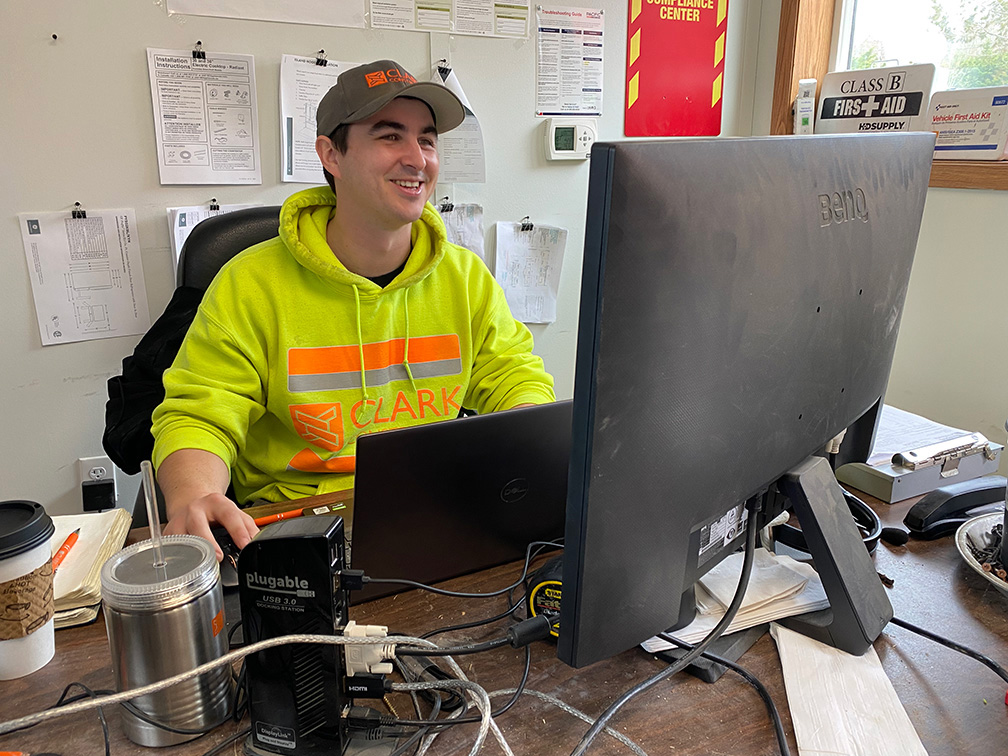 With about three years of construction experience under his tool belt, Willie joined Team Clark in 2019 as an Apprentice and quickly moved into his current role of Assistant Superintendent. In this role, Willie uses his previous field experience to successfully problem solve challenges that arise, especially during the early stages of a project. One co-worker spoke highly of Willie with these words "He has grit and an enterprising approach to getting work done which makes the jobsite fun." His favorite project to work on so far has been Pleasant Beach Village Tier 2B as it was his first project as a supervisor, and he was able to see it through from start to finish. Before deciding on a career in construction, Willie worked as a restaurant cook, landscaper and a deck hand on a commercial gillnetter fishing boat.
Willie was born in Seattle, WA and his parents moved over to Bainbridge Island before his first birthday. Locally grown on Bainbridge, he attended Bainbridge High School where he met his wife, Zoe. He and Zoe recently purchased their first home in Poulsbo and love being homeowners.  You can often find them visiting the local breweries and antique shops around town.  Willie also enjoys spending time on the golf course, traveling, fishing, and gardening.  When time permits, he will pull out the smoker and prepare a feast of pork shoulder, ribs or salmon.  Speaking of food, if Willie were stranded on a deserted island, beef brisket would be his one choice for food. And, if any of his co-workers would like to buy him lunch, he'll have the Spicy Chicken Teriyaki from Teriyaki Town in Winslow.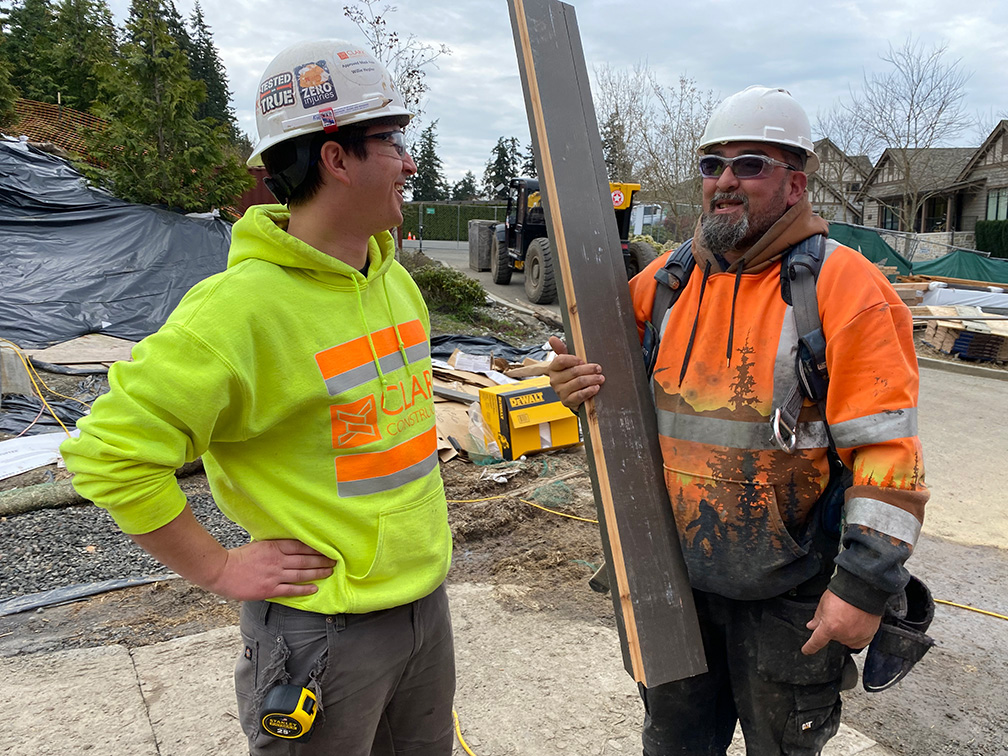 We all know Willie has a bright future, but did you know he has a history?  Make that a bachelor's degree in History from Western Washington University. Willie is a huge history buff and has read extensively about WWI, Napoleonic wars, and 19th century imperialism.  When traveling with his wife, he will make a point to research the local history and in his words, "bore my wife for the duration of the trip."
When asked what motivates him to wake up and go to work, Willie will tell you it is to provide for his family.  When we asked his co-workers to share what it is like to work with Willie, this is what they had to say:
Willie has been one of the best team members I have worked with regarding collaboration; he has the patience to listen to any problem at hand as well as the ability to troubleshoot many possible options.
Good at going beyond, taking the next step with a task and working with others
Willie is patient, nonreactive, communicates well, knows his limits, and is receptive to alternate ways of doing things.