Jeff Krueger retired from Clark Construction on January 3. While Jeff is leaving our ranks, he will continue to work with us on a consulting basis – speaking on behalf of the company and working with outside organizations to enhance our presence in philanthropy and sustainability in the communities we work within.
Over his eight years with the company, Jeff has worked closely with Rachele Turnbull and the rest of the executive team to shape Clark into the company it is today.  His dedication and leadership has profoundly influenced the culture of the company, and his steady hand working with clients and architects has been exemplary.  A strong advocate for Clark's engagement with a number of local non-profits, he is well respected and trusted in our local community.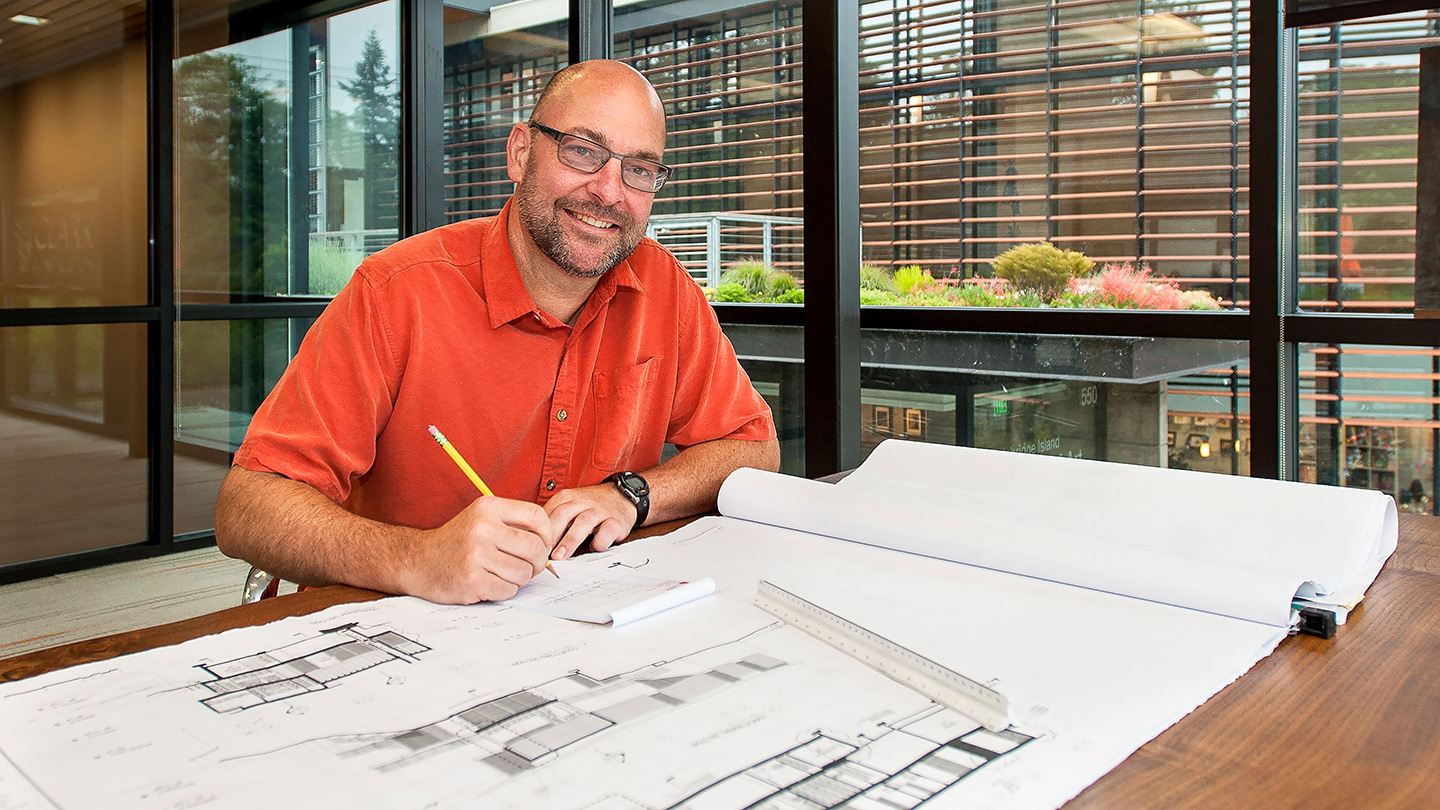 Jeff is an experienced Project Manager who was responsible for the successful completion of many impressive projects. Perhaps the most complex and rewarding of these was the award-winning Loom House.  Jeff worked closely with the owners, architects and Team Clark to make this project an unrivaled success for all.  The goal of Living Building certification made the building process incredibly complex and ground-breaking.  The result was worth the effort and the Loom House has been recognized with much fanfare and multiple awards.
We are immensely grateful for all the contributions that Jeff has made during his time with Clark.
I speak for the entire company when I say, best wishes, Jeff, on your next venture.
– Rachele Turnbull, CEO & Founder