Chris Hellstern, Miller Hull's Living Building Challenge Services Director, recently wrote an article about the benefits Loom House has on the greater community for Green Building & Design Magazine.
"While Loom House has been successful for our clients, it also had broader community benefits. With the clients' commitment to equity in their transformational home renovation, this project has changed city building code to allow other homes to treat their water on-site, opened a portion of their garden to the neighborhood, provided work for countless artists and craftspeople in the region, and also provided water treatment systems for dozens of other homes through the Living Building Challenge's Handprinting opportunity."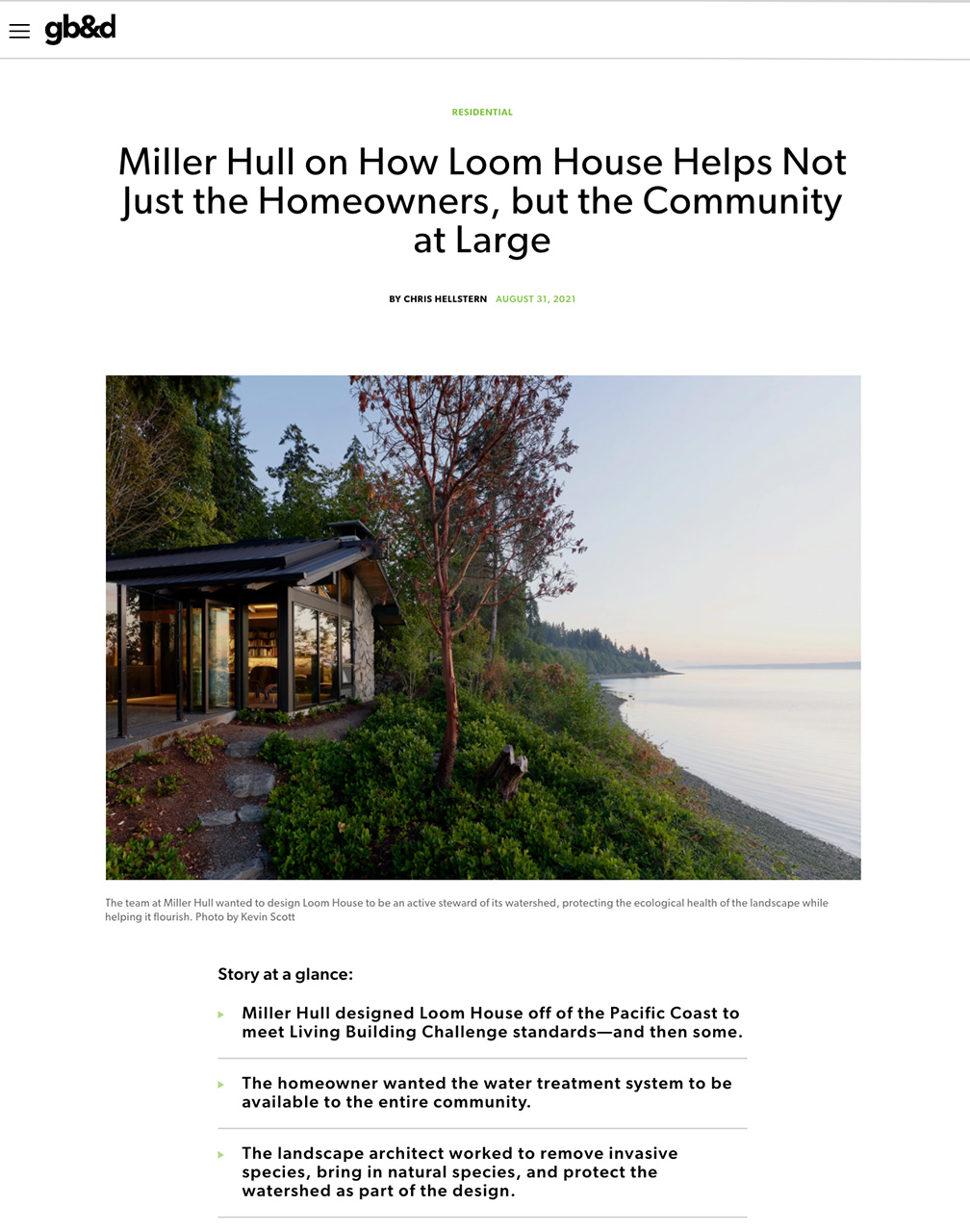 Learn more about this project here.