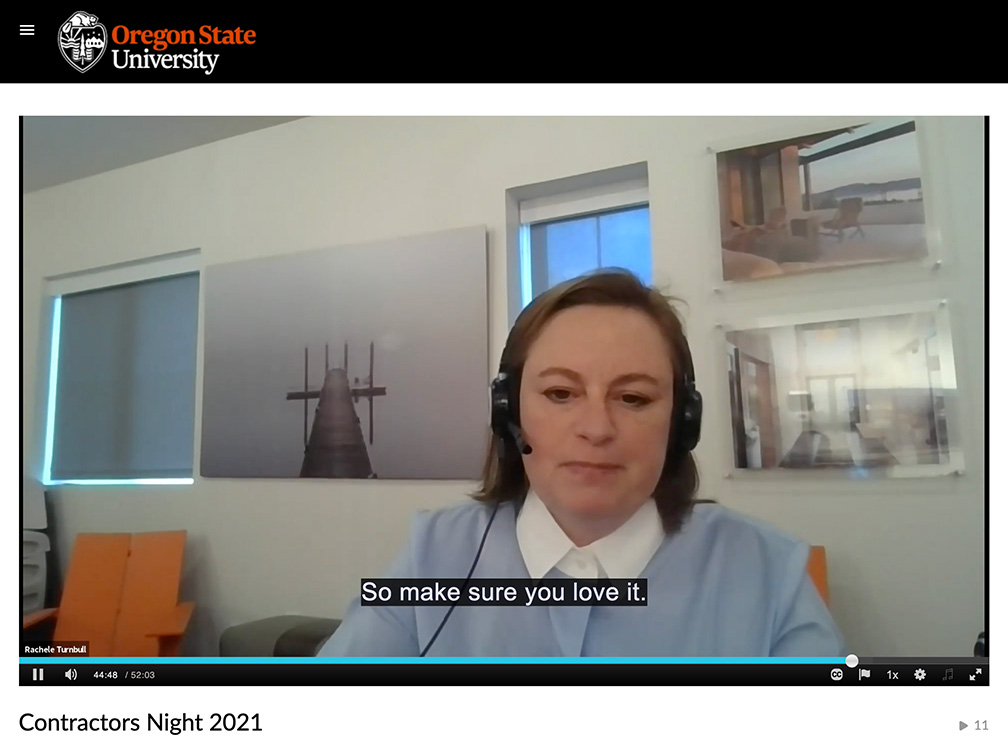 Rachele Turnbull, Clark Founder and CEO gave an inspiring keynote at Oregon State Universities 49th Annual Contractors Night.  An alum of OSU, Rachele earned her degree in Construction Engineering Management in 1996. The theme of the night was Celebrating Resilience in a Challenging Time.  The night's program recognized the accomplishments throughout this difficult year at OSU School of Civil and Construction Engineering and highlighted industry partners, students and faculty. 
You can watch the event here:  https://media.oregonstate.edu/media/t/1_sid71jx5
If you would like to watch Rachele's keynote go to marker 38.53 (6 mins).