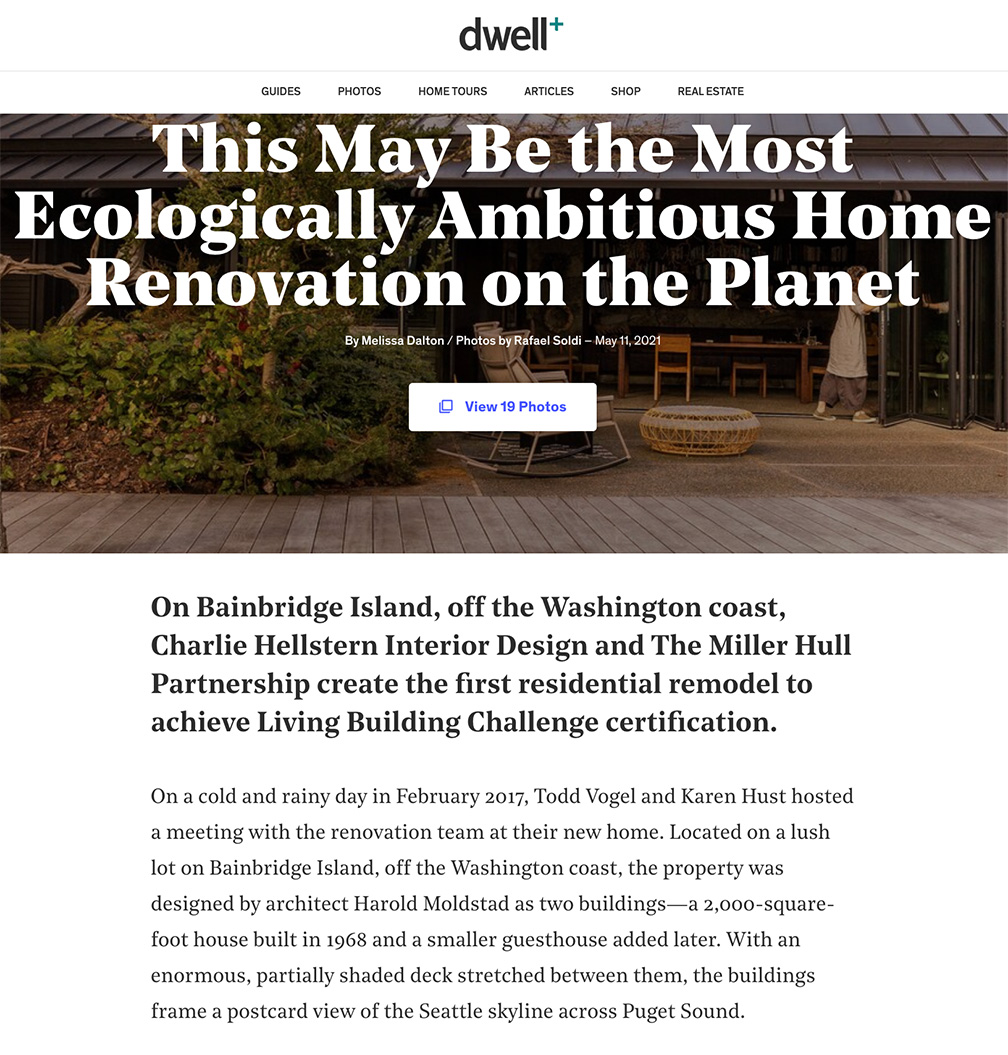 Our Loom House project is showcased beautifully in the May/June 2021 issue of Dwell Magazine.
It certainly deserves attention as the first renovated residence in the world to achieve full Living Building Challenge certification by The International Living Future Insitute.
"The hope is that the renovation will show how an older home can be interwoven with more resilient systems for the future, rather than razed and lost." – Dwell  
"With the Living Building Challenge, we liked that you not only create a healthy home, but you consider how that healthy home is creating a healthy environment and community." – Todd (owner)
Read the full article in Dwell Magzine here or download the PDF here.
If you are looking to learn more, an in-depth look at the sustainable practices the project team utilized to create the world's first renovated home to be LBC 4.0 certified, read Loom House's Living Future Institute case study here.