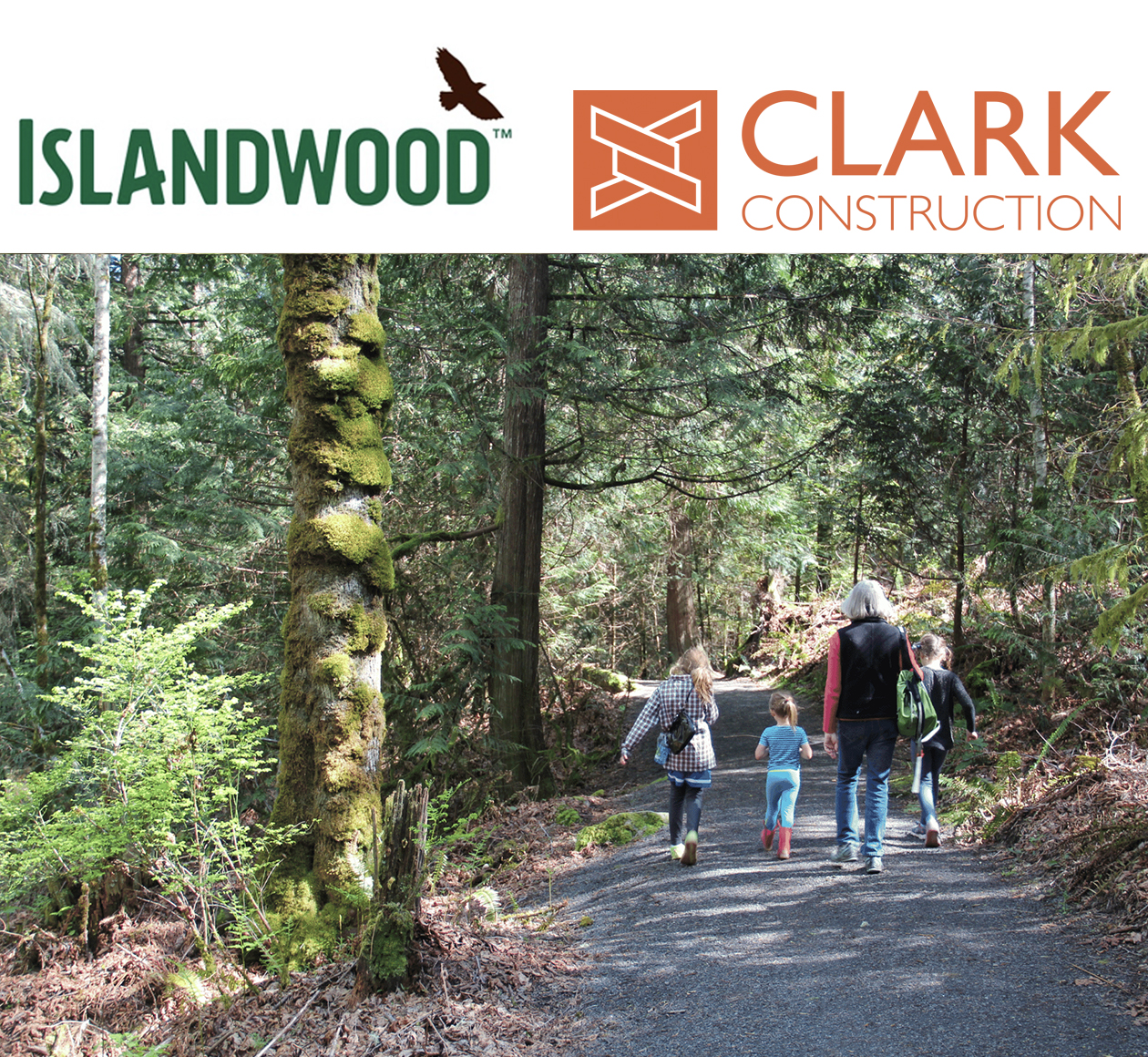 Clark Construction continues to be a proud sponsor of IslandWood – supporting their efforts to inspire the next generation of environmental stewards.
Next week is IslandWood's Community Week and we are sponsoring the Open Trails Day on Wednesday, May 5th. Enjoy a leisurely walk on the open trails of the Bainbridge Island campus!  Find what is blooming in the forest, listen for frogs, and welcome back our winged migrants as you adventure across the suspension bridge and visit our magical treehouse.  More details here.
Be sure not to miss their upcoming virtual Dinner in the Woods Celebration on May 8th! This event generates critical funding for IslandWood's experiential environmental education programs.  Learn more about their fantastic programs here.