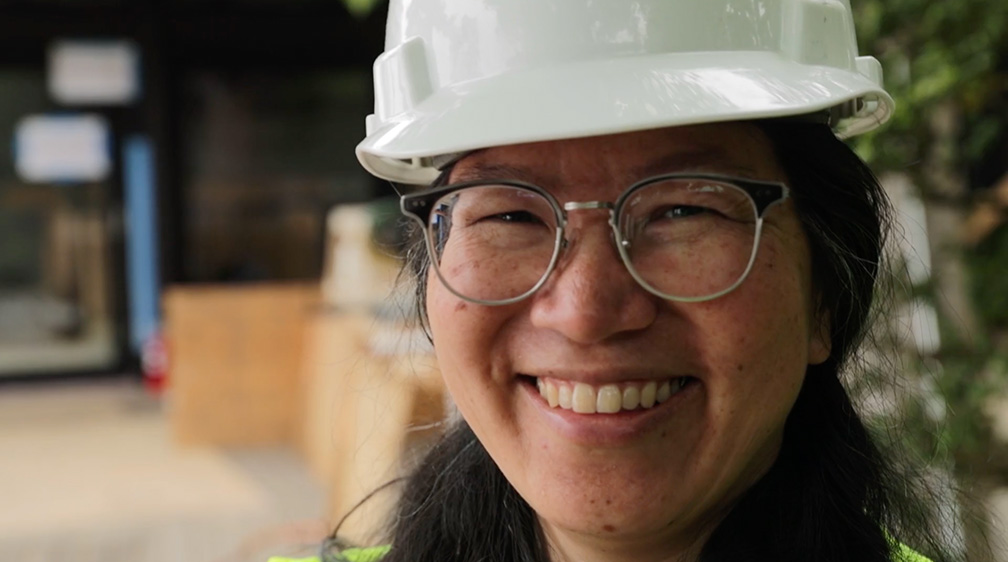 One of the bragging rights of Clark Construction is how many women we have as an integral part of Team Clark, both behind the scenes and on the jobsites. We are happy to highlight one of those women this month in our employee spotlight: Tina Song. Tina's background is in construction management, marine manufacturing & ship repair, as well as architecture design and development. Her approach is influenced by her experience with multiple disciplines and industries and has had firsthand experience working with deck plate workers, designers, architects, managing directors, field supervisors, and engineers. Her mentors taught her that with an open mind, there can be continual collaboration and workflow with all team members in every job. Tina's work experience in design & construction has encompassed estimating, cost analysis, schedule analysis, detailing, building envelope consulting, and construction management.
At Clark, Tina recently had the opportunity to implement and provide a creative and realistic, cost effective approach to a prestigious Living Building Challenge residential remodel. Feeling truly privileged to be affiliated with this project, she has become a true advocate for sustainable development. In our world of constant changes and intense complexity, understanding the big picture in addition to focus on detail both add value to contributing to an ever-evolving community & environment. As board secretary for Housing Resources Bainbridge, HRB, she is passionate about making our local community affordable again. Her real interest lies in participatory and innovative approaches to housing needs. As a firm believer in mixed-income, diversity, and multi-generational communities; she feels this is what makes for a resilient future.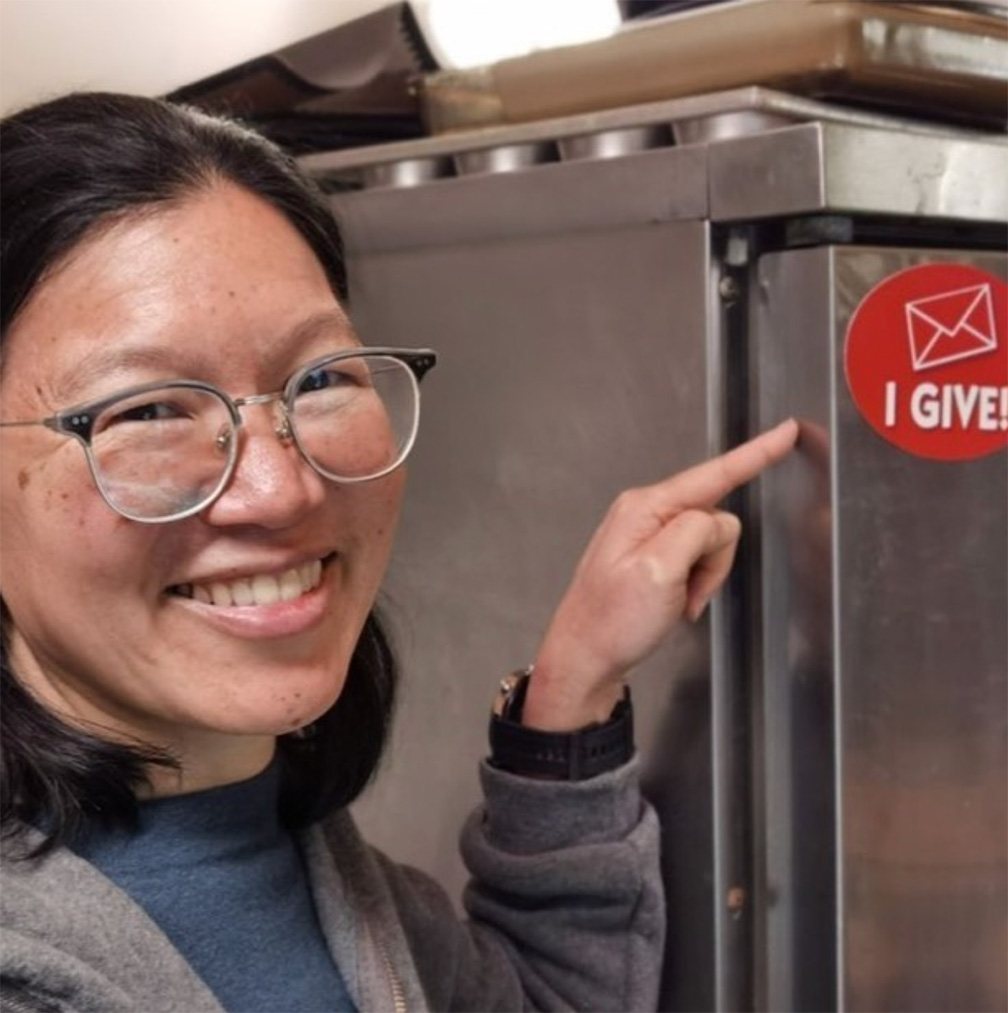 Here at Clark Construction, we create an environment where folks feel part of a team and we value all team members both on the jobsites as well as away from the workplace. Here is an interview with Tina to help get to know the "off the worksite" Tina a little bit better.
What do you like to do in your spare time?
I am building/designing a house with Kee, my husband and Mr. B, my dog
What are your interests/hobbies?
I have a mission to: figure out how to make green buildings affordable, master the art of Sourdough bread, and learn how to swim in the ocean
What is something no one at Clark knows about you – that you're willing to share.
I grew up in in Arkansas and have a high school photo of me shaking the hand of Bill Clinton, while we chatted about how he knows my grandfather…Typical small-town America back in the 80's.
What is your favorite vacation place and why?
Seoul, Korea… Because it has weather like the Pacific Northwest, is eclectic and raw and the street scene reminds me of the dystopia of the 'Blade Runner' movie.
What kinds of foods do you enjoy?
I love good spicy street food of all ethnicities, on all streets anywhere
What motivates you to get up and going every morning?
A good cup coffee and the thought that this could be my last day on earth so I should make the most of it!
Is there anything else you think would be fun for us to know about you?
I am a Trekkie and sci-fi junkie…"Live long and prosper!"