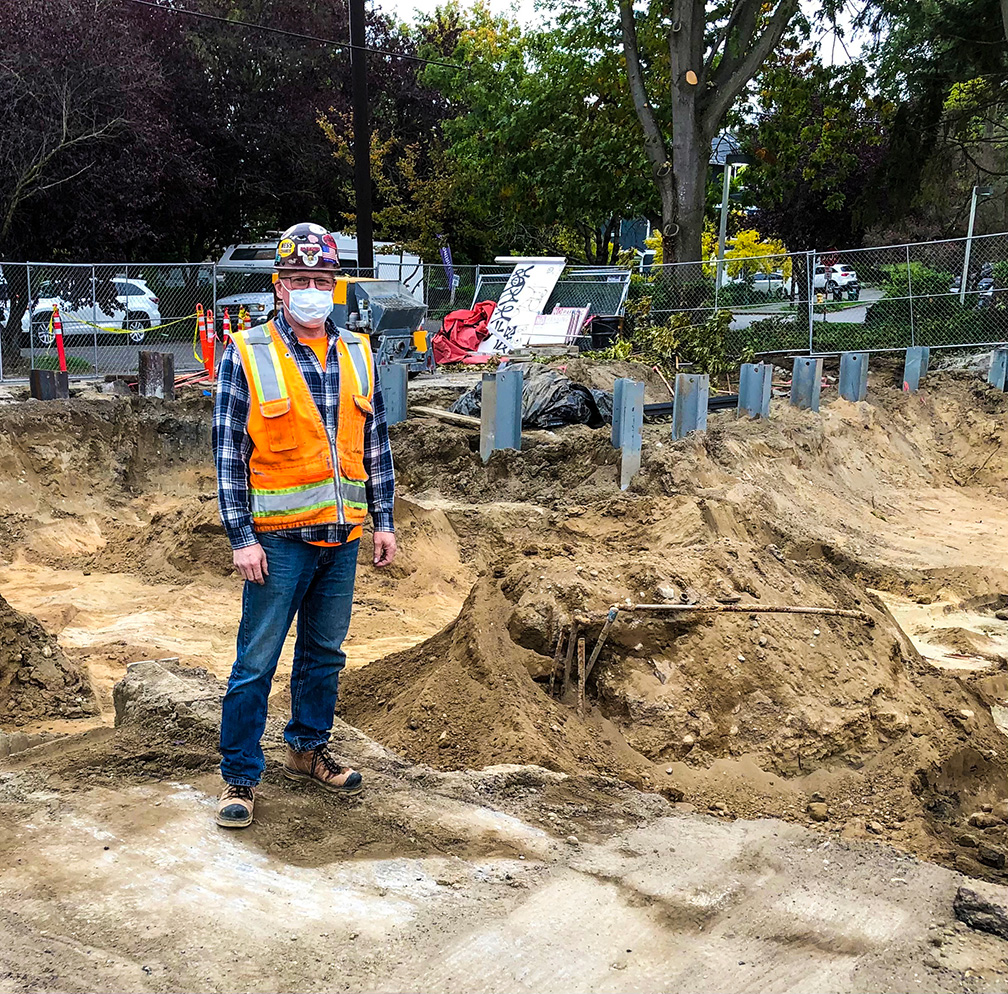 Meet Bill Escher, easily one of our most skilled superintendents and an effective leader. Bill has 15+ years of proven construction experience that combines broad technical work and an Architectural education.  Bill has worked as a superintendent, a project engineer for developers, and worked with Design/Build General Contractors, and Restoration/Rehab Companies.  He has extensive experience working on a number of multi-use residential and big box retail projects.
Bill joined Clark Construction in early 2018 and has been involved in a wide variety of projects in Kitsap County and Seattle. As a Clark Superintendent, Bill oversees site safety, onsite personnel, schedule management, subcontractor coordination, site logistics and quality control. Bill is a great communicator and quickly builds effective teams to advance project goals. He has a patient demeanor that is an asset to all he works with and specifically with local code officials and other related authorities.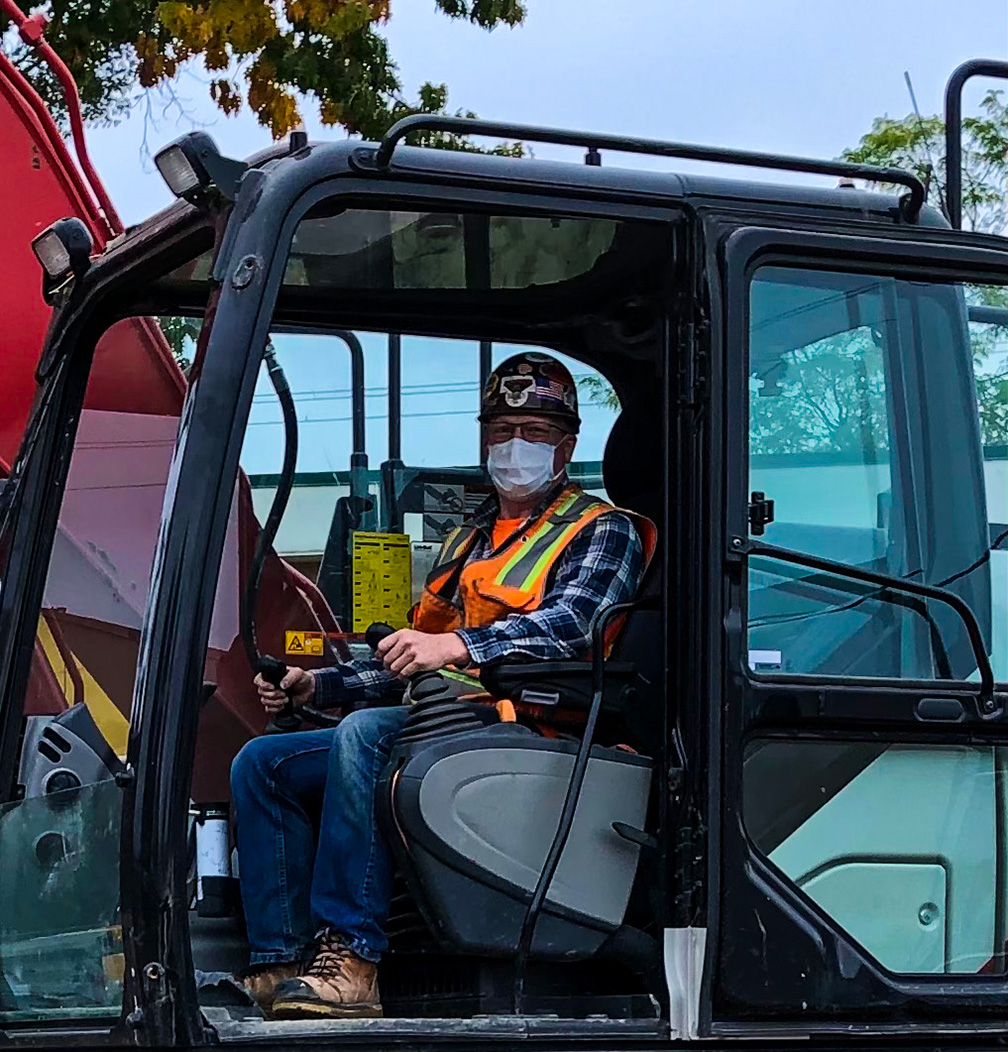 Bill most recently was superintendent for our student housing apartment project in the University District of Seattle.  Bill has just started a new project: a 55 unit apartment complex underway in the South Greenlake neighborhood in Seattle. Bill told us that The Marvin Williams Center in Bremerton has been his favorite project to work on so far because it turned someone's dream into a reality. That often happens when building someone's private residence, but this time the project was about providing a space that would improve the lives of youth in that community.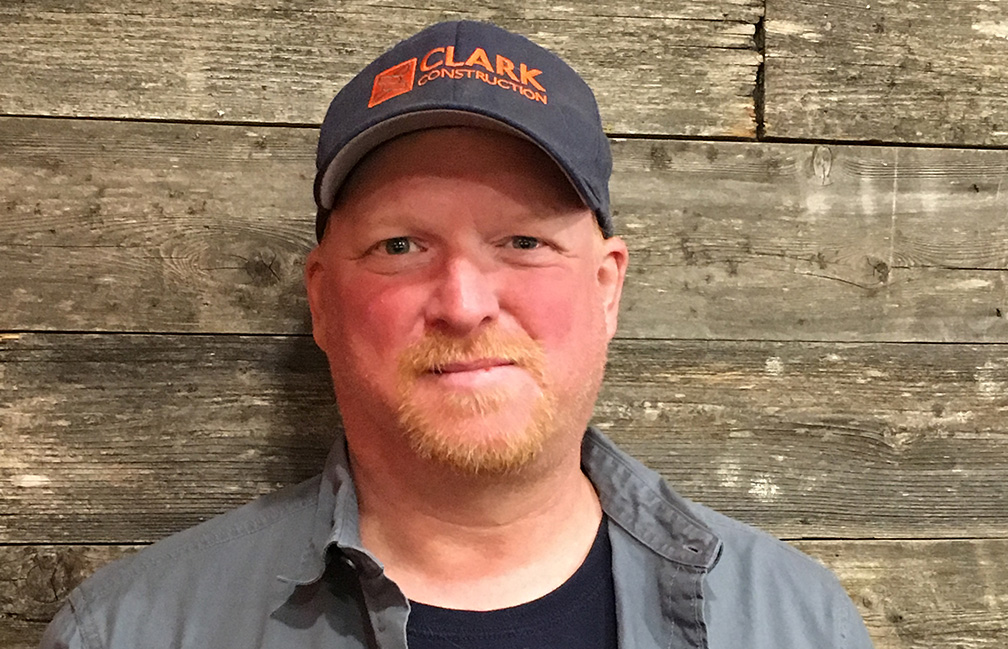 In his free time you can find Bill salt water fishing, mushroom hunting, rock hounding, swimming, playing the stock market and cooking, as well as eating good food.
When asked what motivates Bill to get up in the morning, his answer, "A high tide, my alarm clock and the endless possibilities each day has in store"…what a great answer!