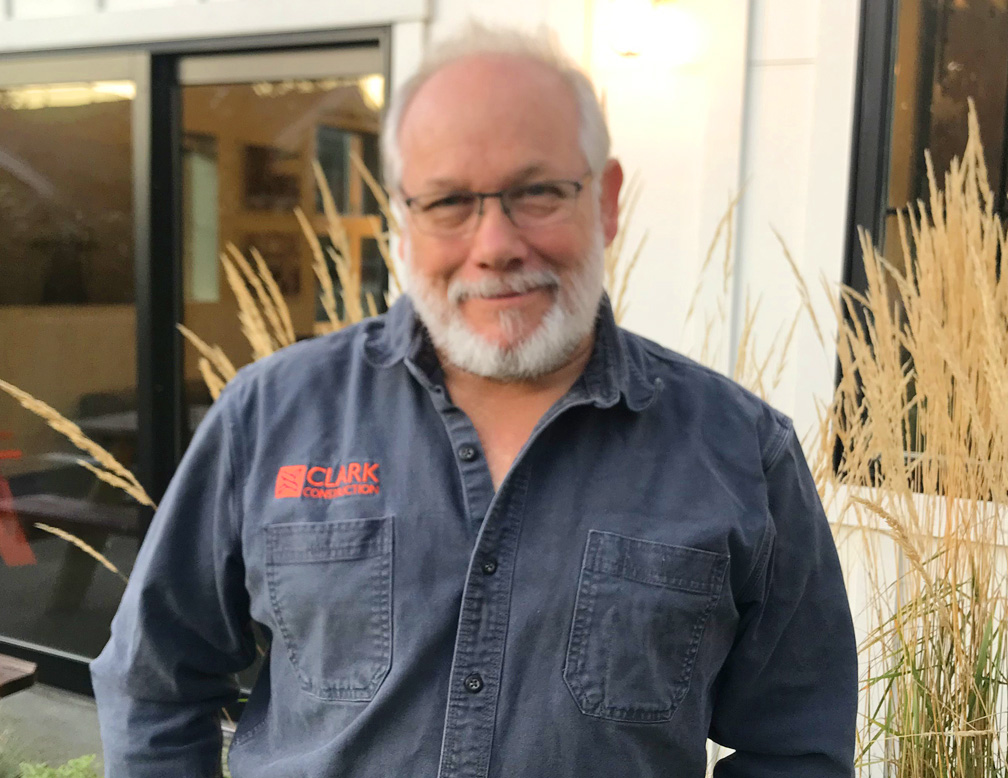 Meet Pat Mitchell, a Jack-of-all-trades who has been part of the Clark Construction team for over four years. Pat does it all with a smile, a laugh and sometimes some strong opinions to boot.  An active sense of humor makes Pat fun to be around on the jobsite.   Pat has an exciting past repertoire of work: Railroad Gandy Dancer, Logging Feller and Knot Bumper, and master of residential construction. Pat is originally from Juneau and Fairbanks, Alaska, which explains his Railroad and Logging background. Currently, he is a Master Carpenter and works in Clark's Service and Warranty department.
Pat's favorite Clark project so far has been the LOOM living building challenge home.  This highly sustainable re-model provided him the opportunity to work with "real wood", a deep love of his as a master carpenter. He says he also enjoyed being surrounded every day by amazing craftspeople.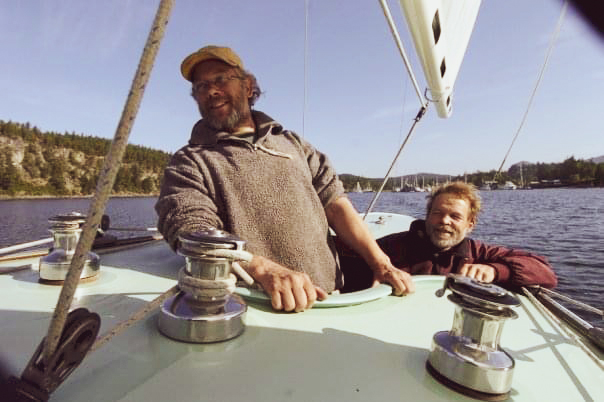 Pat likes to spend his weekends sailing on his mid-1970's Doug Peterson racing sailboat. But while he loves the water, Pat's greatest loves are his two girls – wife Becky and daughter, Olivia.  Pat eagerly admits that paying for his daughter's education is what gets him up and off to work every day. Olivia attends The Maine Maritime Academy where she is learning to drive tugboats. It's easy to see that Pat has passed his love of boats and being on the water on to the next generation.