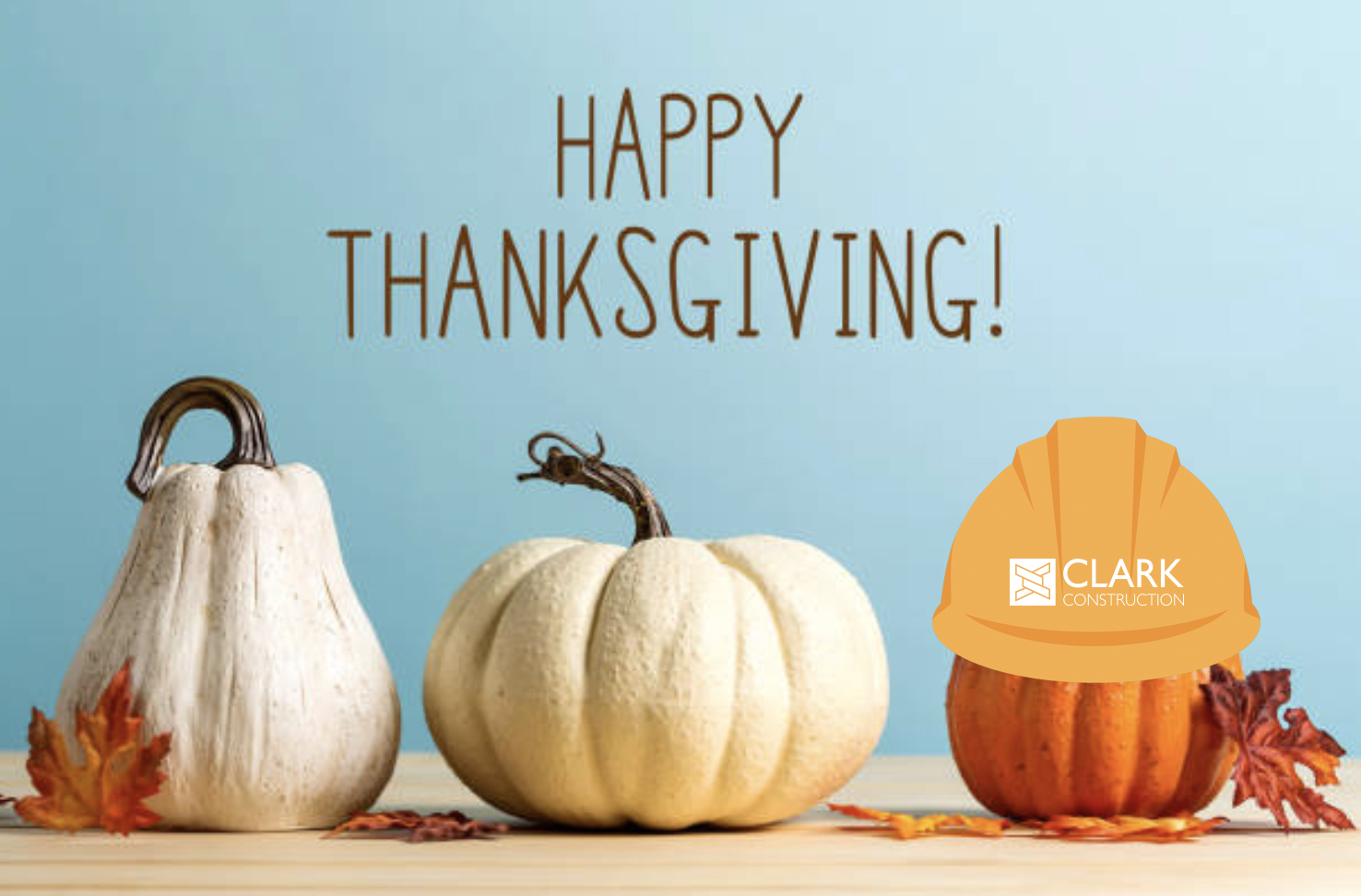 Each year, the holidays allow a time to pause and appreciate our bounty. Reflecting on another year of unprecedented success, we at Clark Construction have so much for which to be thankful.
This year, we celebrated the culmination of many marquee projects. The Pleasant Beach Garden Building brought beautiful new lodging to the growing Lynwood Center community on Bainbridge Island, tastefully designed and built to match the historic neighborhood character. The nearby Roost multifamily project showcased the latest in efficient construction design techniques and in contemporary homes offering innovative live-work environments. The Walk townhomes united sustainable and functional design in the bustling, walkable town center of Winslow. Newly renovated offices for Bainbridge Youth Services continues to provide our young people access to free counseling, tutoring and other important programs. Other projects across the island and throughout the greater Seattle area were completed, and many more are underway, all reflecting the creativity of our partners, and the skill and attention to detail of our construction teams.
As a company, Clark continues to grow, drawing top talent from the industry into our family's welcoming culture. We count our blessings as we reflect on each of our amazing team members!
Thank you for all the ways you give of your time and talents.
In the community, we are grateful to support organizations like Housing Resources Bainbridge, at home, Beat the Bridge to Beat Diabetes, in Seattle, and the Rwanda Girls Initiative, internationally. The common thread: Clark giving back, to thank our community for all that we've been given.
Happy Thanksgiving from the entire team here at Clark Construction.